FAMU-IGNITE Transfer Program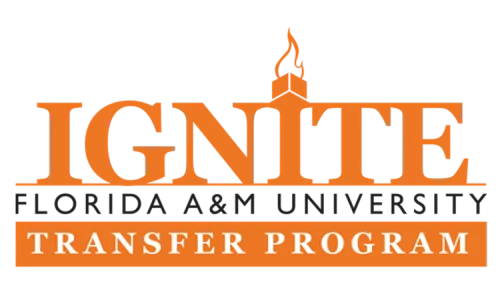 What is IGNITE?
FAMU IGNITE is a transfer program that guarantees students with an Associate in Arts (A.A.) degree from Polk State College general admission into Florida A&M University (FAMU). Students applying to limited-access programs may be subject to additional prerequisite requirements. Note: students must declare their intention to participate in IGNITE within their first 30 credits.
To learn more about IGNITE, visit https://www.famu.edu/index.cfm?transferservices&TheIgniteProgram. To explore FAMU's undergraduate degree programs, visit https://www.famu.edu/index.cfm?academics&UndergraduatePrograms.
For more information, or to confirm your intent to participate in IGNITE, see your Student Success Advisor!
IGNITE Benefits
Access advising services from both Polk State College and FAMU
Individual transfer admissions guidance from FAMU
Connections to FAMU resources and representatives
Guaranteed general admission
FAMU Scholarship Opportunities
Access to many FAMU on-campus events