Polk State College maintains an "Open-Door" policy and may admit any high school graduate with a qualifying diploma or GED certificate holder. Students may enter Polk State during any term, and the College also offers a variety of innovative, flexible alternatives to traditional scheduling, including online, weekend, accelerated, shift-friendly and mini-semester options. We offer students a variety of options for financing and paying for college including grants, loans, and scholarships.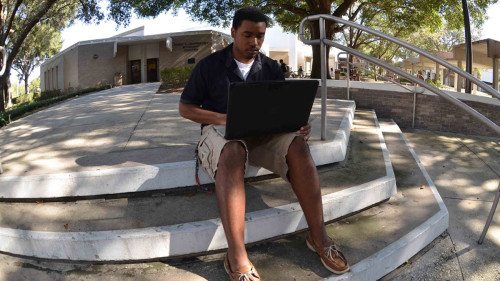 The college catalog/student handbook contains information on policies and regulations. We want to help you get through the process as efficiently as possible, so we have devised an easy to follow Admission Guide. Steps may vary depending on the kind of student you are, so the admission guide helps you identify the kind of student you are plus answers many other questions.
There is no fee to apply for admission to Polk State College. 
Guide to Admission at Polk State (GPS)
The GPS is an information packed guide to help you with questions and answers for admitting and paying for college, getting books and many other details. The GPS will walk you step by step through the admission process. It is definitely a must read!
Workshops for New Students
Faculty at Polk State College provide some fun and interesting workshops to help students be successful.  They are free and a great way for students to meet professors.  Check out the SOAR series!  Other workshops that services student needs are the Financial Aid workshops and workshops offered by our Career Services Center.
Admission and Registrar Forms
The forms page gives a short explanation of many procedures that require forms along with downloadable forms.  This includes Florida residency, transient status, and others.
What is FERPA?
The Family Educational Rights and Privacy Act is federal law. It protects the privacy of student information. Polk State College is committed to the protection of student privacy. See the college catalog/student handbook for details about FERPA
Questions?
You can email questions to Polk State College's Admission and Registrar's Office at registrar@polk.edu.
Correspondence concerning admissions, student records, or registration may be addressed to:
Polk State College
Admission and Registrar's Office
999 Avenue H NE
Winter Haven, FL 33881-4299