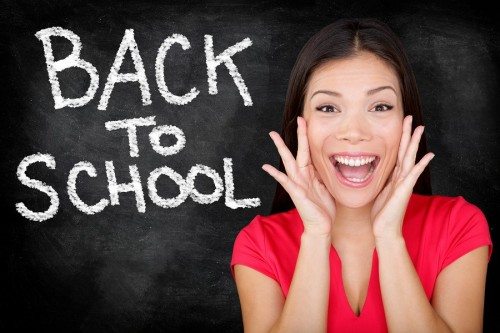 The Educator Preparation Institute is a competency-based certification program that offers a state-approved pathway to a five-year Florida Professional Teaching Certificate. Participants must hold a bachelor's degree in any discipline from a regionally-accredited college or university.
Polk State College offers two types of EPI accelerated training for:
Newly hired teachers who have a four-year degree but did not major in education.

Professionals (non-teachers) who have a four-year degree, did not major in education, and are not currently teaching.
This program will satisfy professional preparation and professional education competence (PEC) for the Florida Professional Certificate. Through the Institute, participants with teaching aspirations and bachelors' degrees in any discipline (from a regionally-accredited college or university) can receive teacher certification, giving them the skills to become highly-qualified teachers in a fraction of the time and cost required for a traditional education degree.
EPI Provisional Entry Requirements:
Complete an admission application to Polk State College.

Provide proof of application to the Florida Department of Education for a Professional Teaching Certificate or a Statement of Eligibility (SOE). The current fee is $75 per subject area.

Submit official transcripts to the Polk State College Registrar's Office.

Obtain a minimum GPA of 2.5 on the transcript from the specific field of study for the teaching subject.

Submit an Entrance Interview Questionnaire.

Complete the online Polk State College New Student Orientation .
Teacher candidates will receive an EPI Certificate and Reading Competency 2 Endorsement after program completion. If teaching in Polk or Hardee County, candidates will also receive:
60 ESOL in-service hours for Curriculum and Materials Development

60 ESOL in-service points for Cross-Cultural Communication
The Educator Preparation Institute (EPI) program at Polk State College is offered in two formats:
Hybrid (combination face-to-face and online classes)

Full distance model (fully online classes)
Hybrid cohort groups meet two or three times a month from 8 a.m. – 1 p.m. Refer to the schedule link for full course schedule. The full distance groups do not meet face-to-face and all interaction is through the Internet. The course components consist of tasks/assignments/activities/quizzes based on Florida Educator Accomplished Practices (FEAPs), meaningful Internet discussions related to readings/assignments, educational resources, and news/information.
Program instructors are highly-qualified, professional, certified teachers. Candidates can complete the program and required FTCE exams in less than a year.