Polk State Nursing student credits success to generosity of Foundation donors & expertise of faculty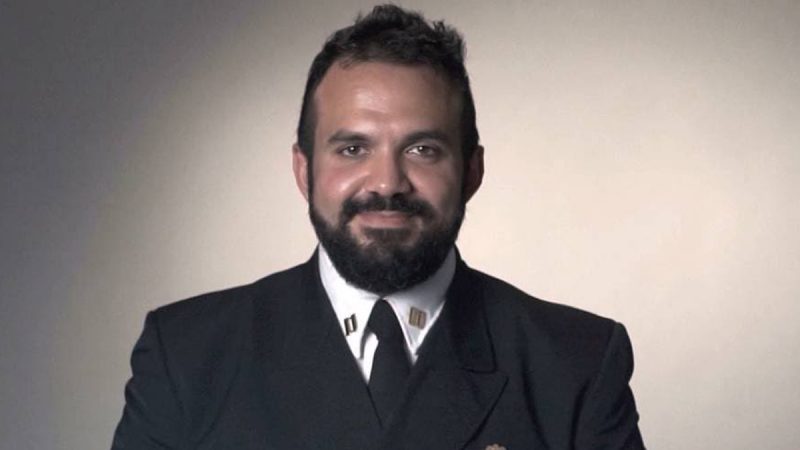 Amer Kassas is like many Polk State College students, balancing a full-time job and raising a family while pursuing his higher education and workforce training. Also like many students, he credits the generosity of the Polk State Foundation for lessening the financial burden through a scholarship and praises Nursing faculty for their expertise and support as he builds a strong skill set for the next step in his career.
Kassas has served as a paramedic for 13 years and is currently a firefighter/paramedic for Groveland Fire Department. His goal is to combine his innate passion for helping others with his underlying interest in science by ultimately becoming a nurse practitioner.
"Polk State has the best reputation in Central Florida for nursing and, with the transition track for students who already have healthcare certifications, fulltime jobs, and families, the College considers that its students have other obligations in life, making the program very flexible while remaining rigorous," Kassas said. "Receiving a scholarship has helped me optimize my learning experience and has empowered me to prepare myself to be the best healthcare provider I can be."
Kassas will serve as the student speaker for the Foundation's virtual Sip & Support event sponsored by Citizens Bank & Trust on October 8, which is raising funds to support student scholarships and programs. The Foundation awards approximately $1.3 million in scholarships to 1,500 students each year thanks to the generosity of donors and their participation in events including this year's Sip & Support.
Reservations for Sip & Support can be made through September 8  at foundation.polk.edu/wisdom.
Reservations for Sip & Support can be made through September 8 online at foundation.polk.edu/wisdom. Tickets include wine and a charcuterie board for two, as well as a live and interactive Zoom presentation with the winemaker and chef.
Kassas will share how Polk State is making it possible for him to reach his higher education and career goals, and how his Foundation scholarship has been a deciding factor for him to embark on this journey while continuing to serve as a first responder and raise his children.
He moved to the U.S. from Saudi Arabia in 2003. From a young age, he knew he wanted to pursue sciences while also helping people on the frontline. He achieved an Associate in Arts from St. Petersburg College and a Bachelor of Science in Chemistry from the University of South Florida before achieving his Emergency Medical Technician and Paramedic certifications.
"One of my main passions is to serve in public safety, but I always wanted a scientific background so that I could translate the science into practice, becoming a more well-rounded healthcare provider," he explained. "There have been many benefits of my background in science while doing what I really love on the frontline by having the opportunity to save someone's life."
As he has progressed in his career, Kassas has developed an interest in working in an emergency room or intensive care unit in the hospital setting. He ultimately wants to pursue higher degrees to become a nurse practitioner.
"My biggest drive is to implement change in our healthcare system. In order to implement those changes that are going to enhance the nursing field, I have to have the credentials," he said. "While I personally love patient care and being bedside to take care of sick and injured patients, I feel called to find solutions to current deficiencies so that fundamental changes can happen to help even more patients."
When researching nursing programs, Kassas was attracted to Polk State for a variety of reasons, including the College's flexibility, affordability, and success rate with Nursing graduates achieving a 96 percent pass rate on the National Council Licensure Examination (NCLEX-RN), far exceeding state and national averages.
"The NCLEX pass rate was a solid motivational factor for me," he said. "My favorite thing about Polk State Nursing is the expertise of the instructors. They have served as healthcare providers, managers, and educators – one of my professors has served for more than 47 years."
"Receiving a scholarship has helped me optimize my learning experience and has empowered me to prepare myself to be the best healthcare provider I can be."
His professors have also supported him in obtaining his Foundation scholarship.
"Having this scholarship relieves a lot of anxiety and time I would have to spend working a second job," Kassas explained. "Time is the most valuable asset anyone can possess. I am thankful to the Polk State Foundation and its donors for providing me with the financial support and the time to apply to my studies so that I can be the best healthcare provider I can be."
More information about the Polk State Foundation and how to donate in support of students like Kassas is available at foundation.polk.edu.