Discover countless exciting opportunities worldwide as a Registered Nurse! Nursing is a highly respected, dynamic profession, requiring continuous learning, commitment, and compassion. Registered nurses provide compassionate, comprehensive care based on scientific knowledge, advanced technology, and specialized clinical skills in a variety of settings.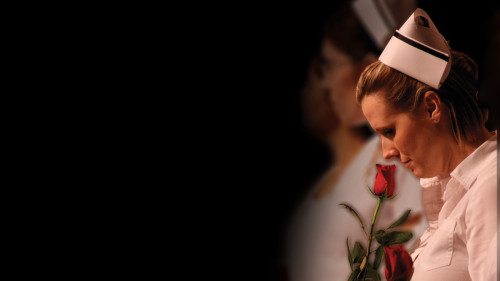 Nursing Degrees
The Polk State College Department of Nursing associate degree program was established in 1965 with a purpose of participating as an active partner in meeting the healthcare needs of the community by educating and preparing entry-level professional nurses to practice in a variety of settings. Our nursing school has continuously maintained a standard of excellence with graduates consistently exceeding the Florida and national averages on the licensing exam to be a Registered Nurse (RN). A RN to BSN baccalaureate program was added in August 2011 with a purpose of providing registered nurses who have an associate degree or diploma in nursing the opportunity to advance in their educational and career goals.
Accreditation
The associate degree program is approved by the Florida Board of Nursing and accredited by the Accreditation Commission for Education in Nursing (ACEN), formerly the National League for Nursing Accrediting Commission, Inc (NLNAC) at 3343 Peachtree  Road NE, Suite 850; Atlanta, GA 30326; 404-975-5000. The program received initial accreditation by the NLNAC in 1967 and the most recent accreditation visit was in 2009.  As a post-licensure program, the baccalaureate program does not require Board of Nursing approval.  The program is accredited by the ACEN with initial accreditation in 2012.