College Readiness and Developmental Education
The Florida Department of Education defines college ready as a student who has the knowledge, skills, and academic preparation needed to enroll and succeed in introductory college level courses.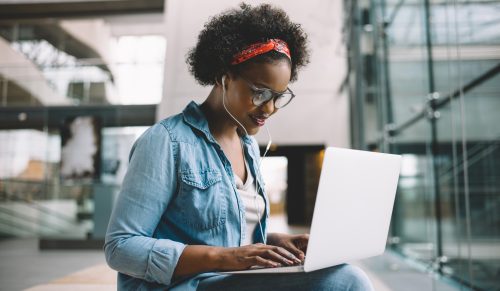 In the spring of 2013, the Florida legislature enacted a change in how colleges approach the college-readiness of students. Florida Statute 1008.30 gives students who meet certain criteria the option of exercising an exemption to developmental education. "Developmental education means instruction through which a high school graduate who applies for any college credit program may attain the communication and computation skills necessary to successfully complete college credit instruction" (Florida Statute 1004.02).
Who is exempt?
Active duty U.S. military
Students who entered a Florida public high school in 2003-4 and graduated from a Florida public high school with a standard high school diploma
How does this change admission at Polk State?
Incoming students are required to attend a student orientation for admission counseling. In orientation, students will learn about the various options for developmental reading, writing, and mathematics. Exempt students are encouraged to take the PERT test and use other factors to make a decision that best fits their needs. We want our students to succeed!
Where can I view Polk State's Developmental Plan?
You can view Polk State College's entire developmental education plan or review an executive summary. If you have any questions about the plan, please email us at registrar@polk.edu.
____________________________________________________________________________
Know your Scores!
Whether you enter college immediately following high school or years later, you may need to brush up on your academic skills. Taking the Post-secondary Education Readiness Test (PERT) helps you better understand your current academic level in three different areas: math, reading, and writing. Your PERT score helps you decide if you should choose a developmental option to help prepare you for college-level courses. Most students must take the PERT prior to registering for courses, but new Florida legislation (2013) created an "exempt" status for some students.
Regardless of your status, knowing your PERT score is a great tool to help you choose your courses!
The new Florida legislation requires colleges to offer different developmental educational options to all incoming students. The developmental education options designed by Polk State's faculty allow you to tailor your college experience to the types of courses that best meet your needs, schedule, and learning preferences.
For example, do you:
prefer taking classes in the early morning or at night?
study better alone or with peers?
prefer to learn online or face-to-face?
prefer an instructor structured course or one that is self-paced where you work at your own speed?
prefer to brush up on your reading and writing skills together or focus on just one at a time?
With Polk State College's developmental education options, you can choose a schedule that best suits your academic goals and personal life. In Student Orientation you will have the opportunity to hear from faculty about the various course offerings. All new and transferring students must take Student Orientation.
_______________________________________________________________________________________________________________________