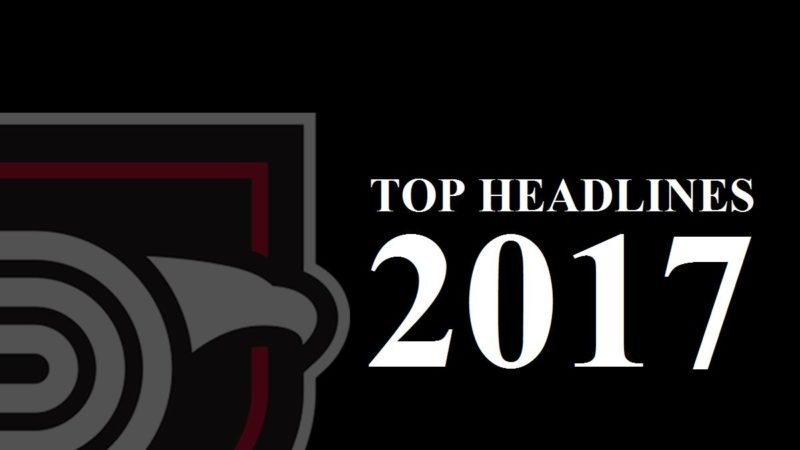 Since Polk State College opened its doors more than 50 years ago, it has excelled at offering access to affordable, quality higher education. By embracing new technology, implementing innovative ideas, and establishing partnerships that create invaluable opportunities for students, Polk State continues to provide highly relevant education programs and cutting-edge workforce training.
Here's how in 2017.
Spring 2017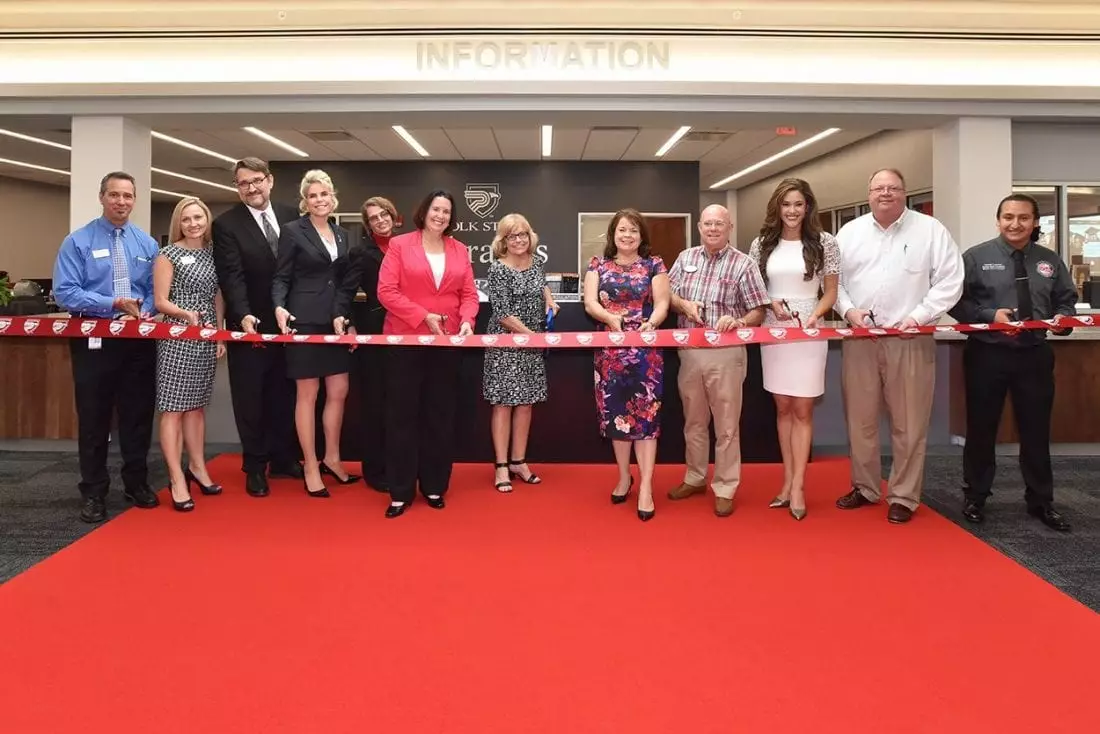 New Year, New Look: Remodeled Winter Haven Campus Library Opens
Polk State started the New Year with a newly renovated library on the Winter Haven Campus. The renovation completed a five-phase, 14-year project that cost close to $12 million and was made possible by key funding from the Florida Legislature. In March, the College celebrated the library's ribbon cutting.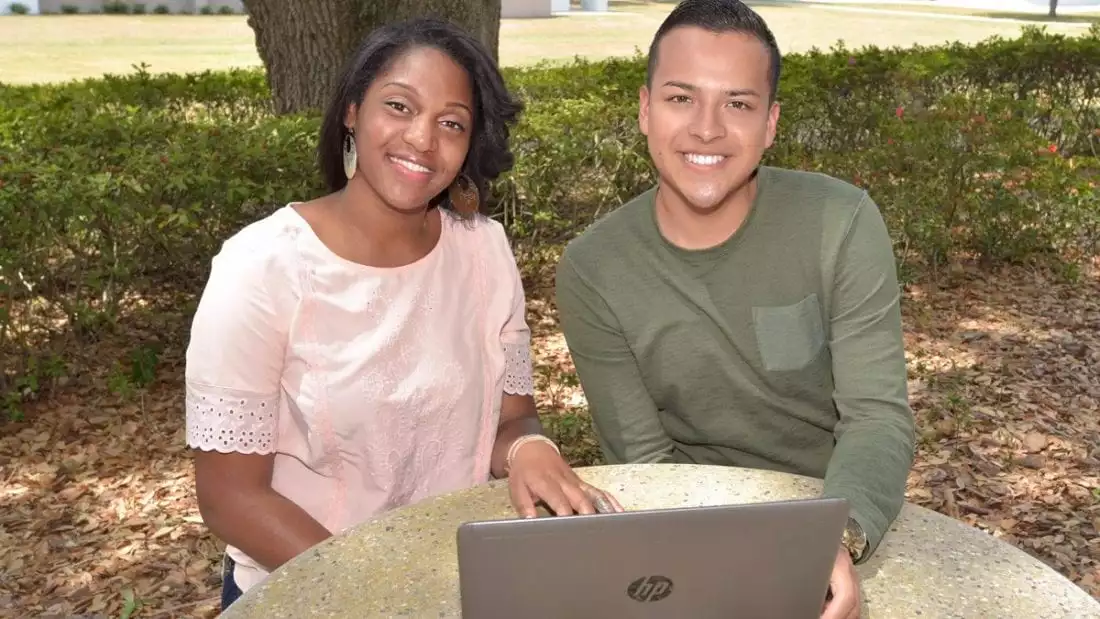 Polk State Launches Career Coach: A Tool For Exploring Career Potential
In April, Polk State began offering its online Career Coach system, which allows users to explore the College's programs and their connections to more than 900 local career options. Career Coach features a powerful assessment tool that matches an individual's interests with possible careers.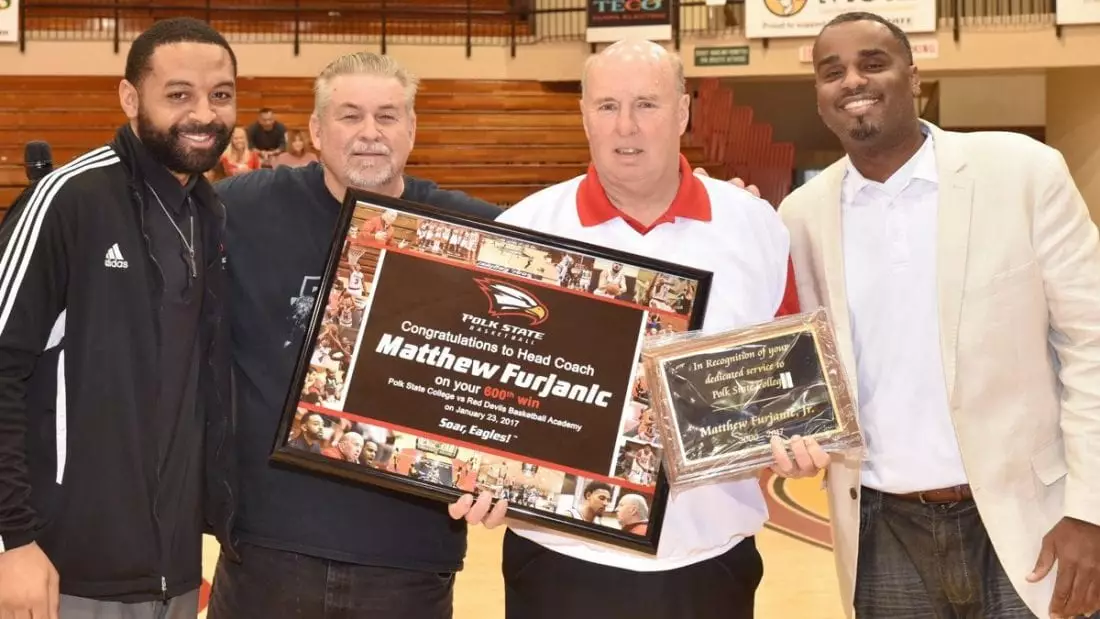 Basketball Coach Inducted Into Hall Of Fame
Polk State Basketball Coach Matt Furjanic  was inducted into the Florida College System Activities Association Hall of Fame in February after heading the College's program for 17 years. Furjanic retired this year with 605 career wins.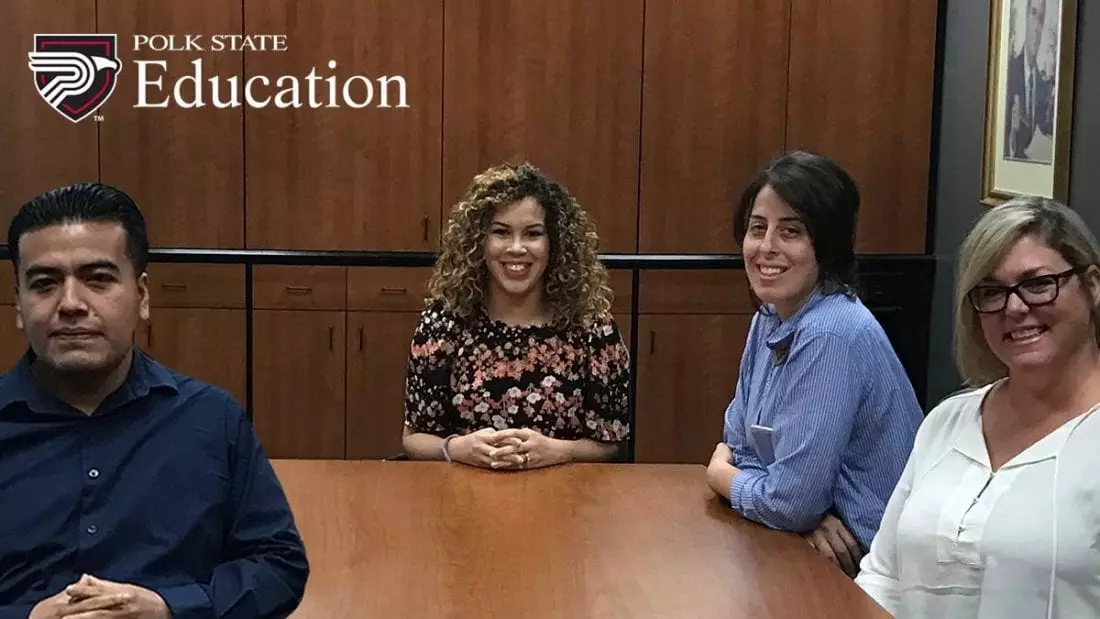 Bachelor of Science in Education Programs Off To Great Start
Polk State News checked in with the College's Bachelor of Science in Education programs after they launched in Fall 2016 with 15 students. Students called the programs incredible opportunities that are allowing them to make their dreams realities.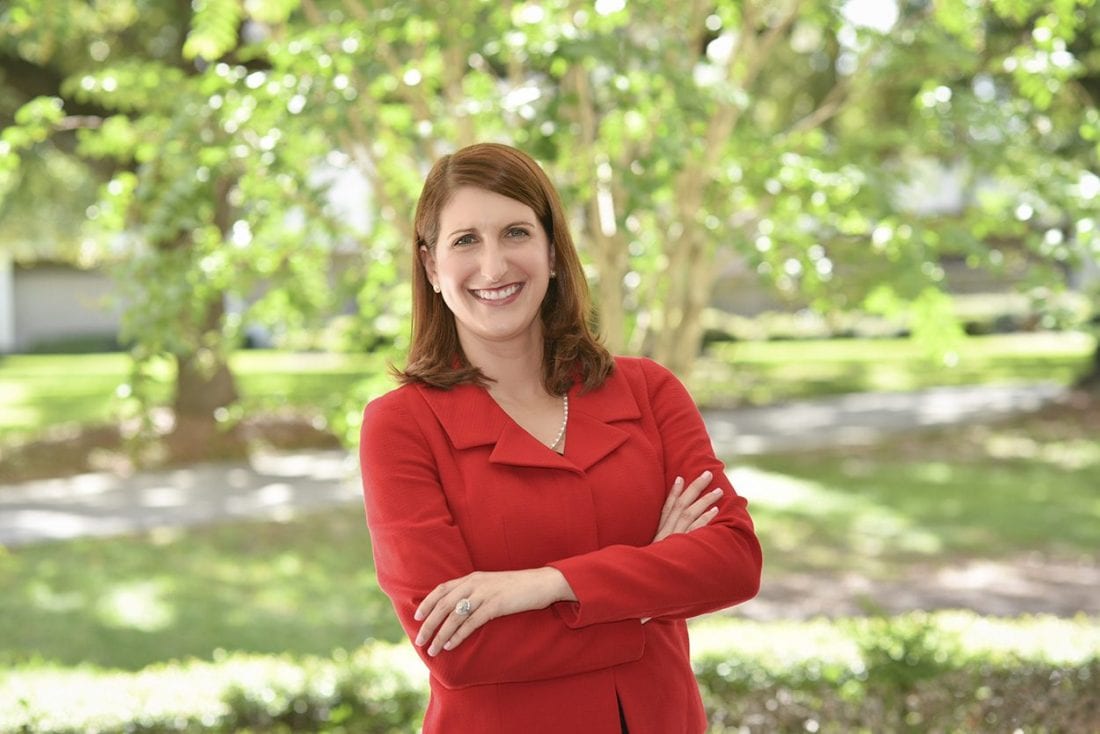 Angela Garcia Falconetti Named President Of Polk State College
In May, the Polk State District Board of Trustees named Dr. Angela Garcia Falconetti the College's fifth president following President Emerita Dr. Eileen Holden's announcement in November 2016 that she would retire after more than 11 years of service.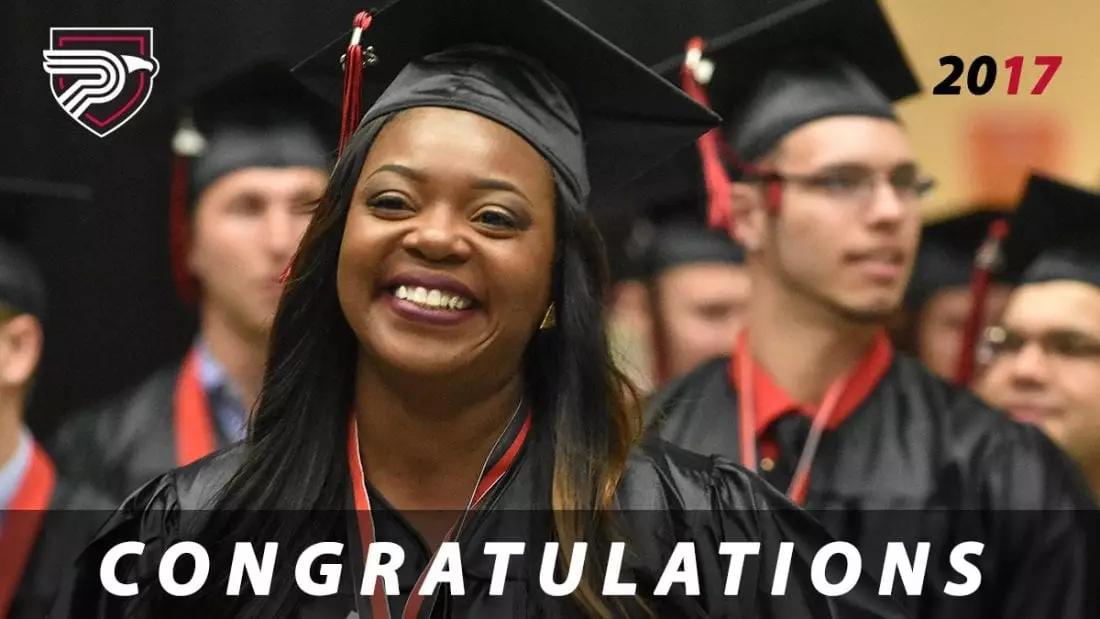 Polk State Graduates Its 116th Class
Polk State graduated more than 1,100 students in its 116th class. The May commencement ceremony was President Emerita Holden's last and honored Circuit Judge Kelly Butz with the College's Distinguished Alumnus Award.
Summer 2017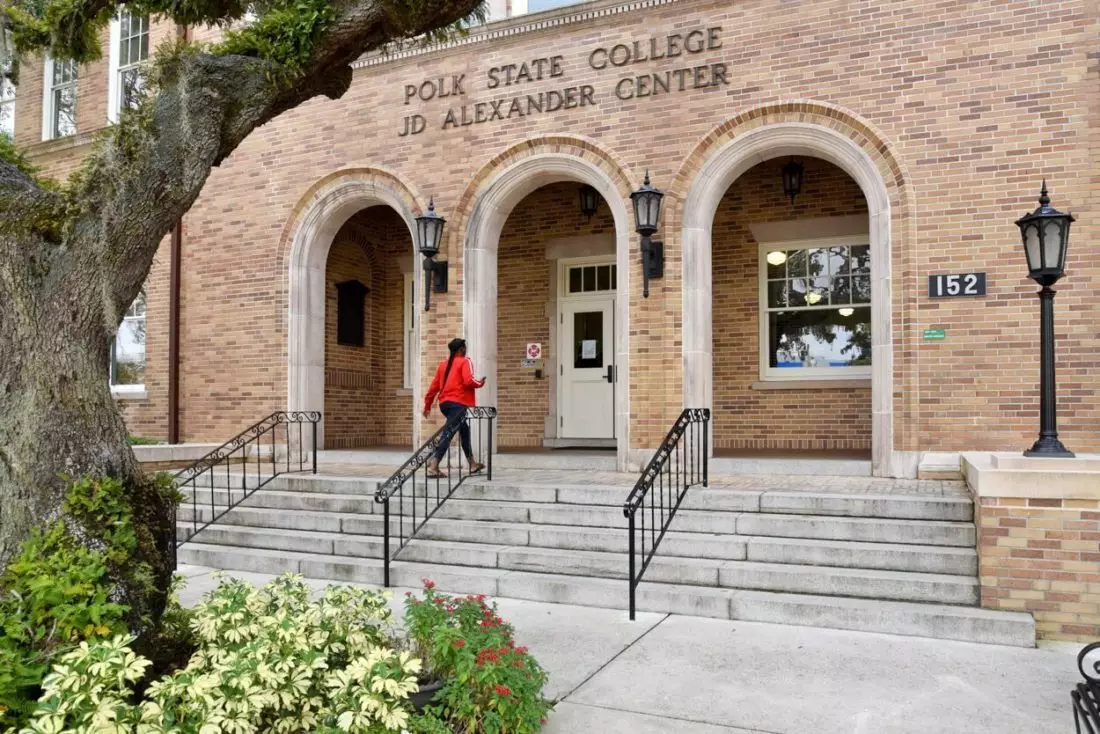 Polk State Declares Victory Over Budget Cuts
Thanks to the support of the community and members of the Polk County legislative delegation, Polk State declared victory before the close of the Florida Legislative Special Session in June over cuts in operating funds. The partial restoration of funds was crucial for the College's ability to continue fulfilling its mission of providing access to affordable, quality higher education, specifically in southeast Polk County at the Polk State JD Alexander Center.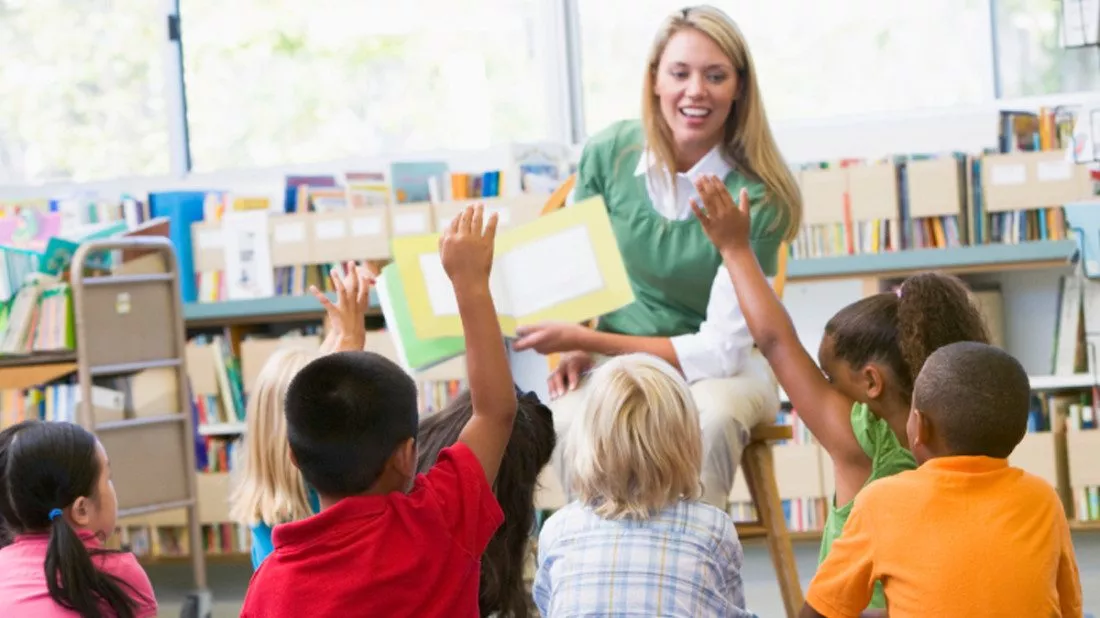 Polk State, Florida Southern College Partner To Strengthen Education Workforce
Polk State and Florida Southern College established an articulation agreement that allows eligible Polk State graduates to seamlessly enroll in a Florida Southern School of Education master's degree program.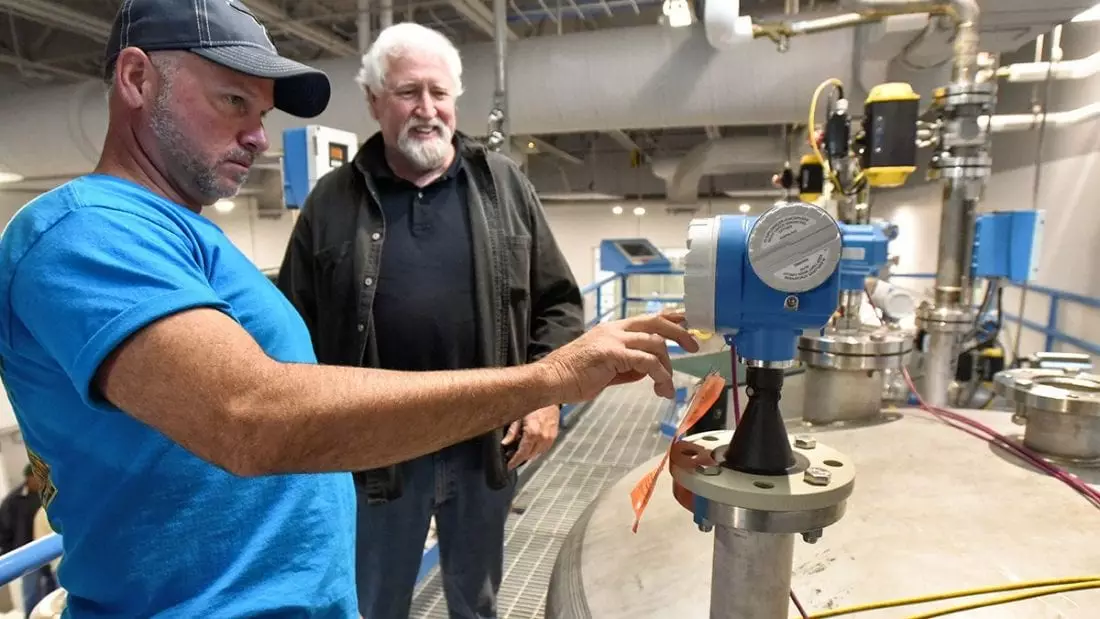 Polk State Corporate College Launches Industrial Maintenance Technician Program
Polk State, committed to responding to local industry needs, launched its Industrial Maintenance Technician Program, which provides innovative training to develop professionals with multiple skill sets for high-skill, high-wage careers.
Fall 2017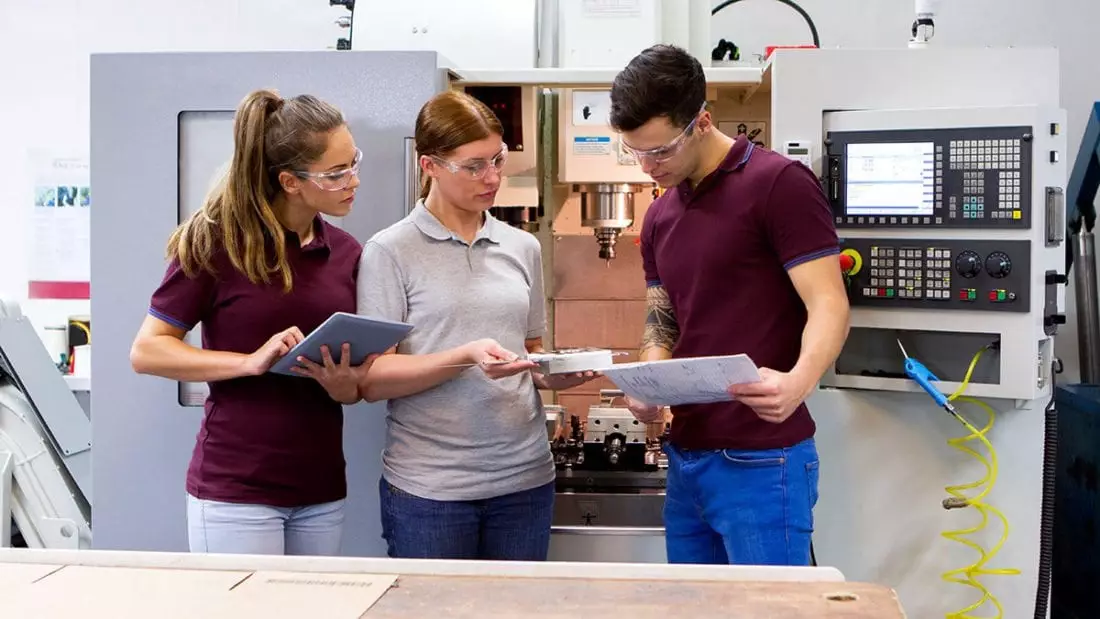 Polk State Corporate College Introduces Computer Numerically Controlled Machinists Program
In August, Polk State introduced its Computer Numerically Controlled (CNC) Machinists Program, which is designed to jump start careers in one of the 100+ CNC machine shops located in the Polk County area. In November, Polk State's CNC and Manual Machining programs received accreditation by the National Institute for Metalworking Skills, Inc. (NIMS) for Machining Level 1 credentials.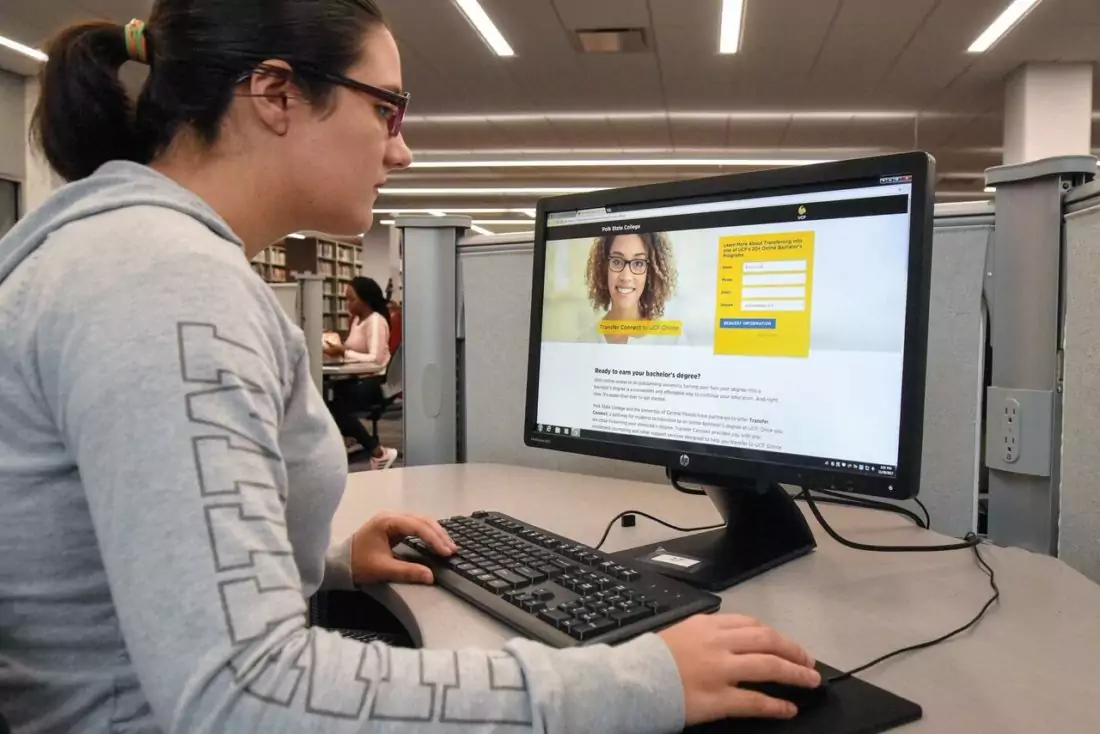 Polk State Partners With UCF Transfer Connect
Polk State and the University of Central Florida (UCF) partnered to offer the Transfer Connect Program, which allows Polk State students to jump start enrollment at UCF by declaring an intention to transfer into one of the UCF Online degree programs upon receiving their Associate in Arts degrees.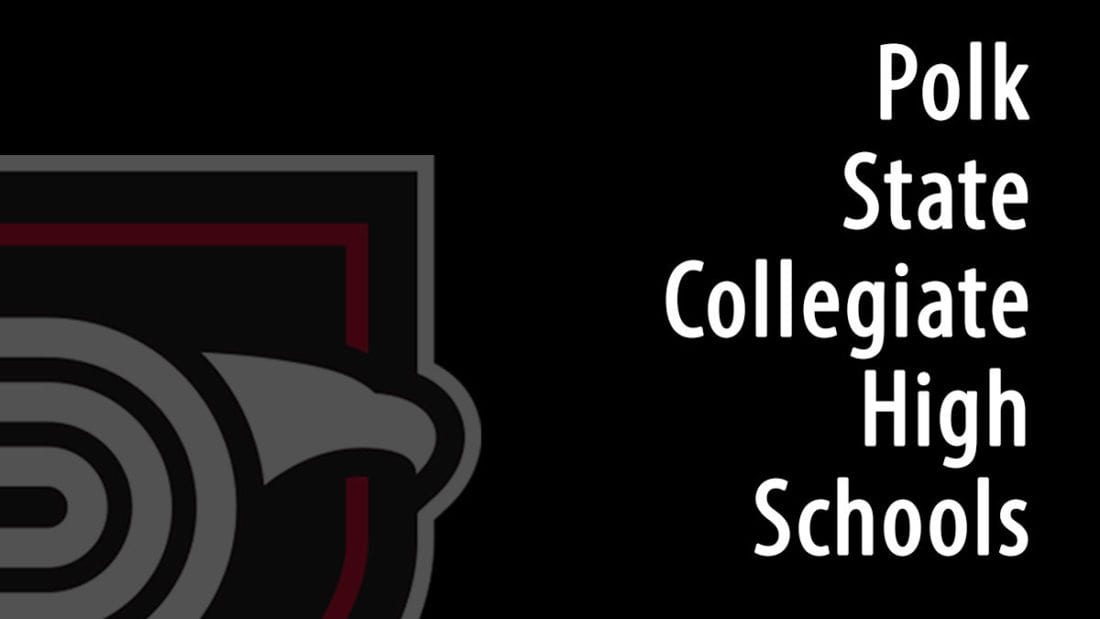 Collegiate High Schools Receive Top Marks From State
For the third consecutive year, Polk State Chain of Lakes Collegiate High School and Polk State Lakeland Collegiate High School received A grades from the Florida Department of Education and retained their designations as high-performing charter schools. Polk State Lakeland Gateway to College Collegiate also had a successful year, receiving a "commendable" improvement rating – the highest rating achievable.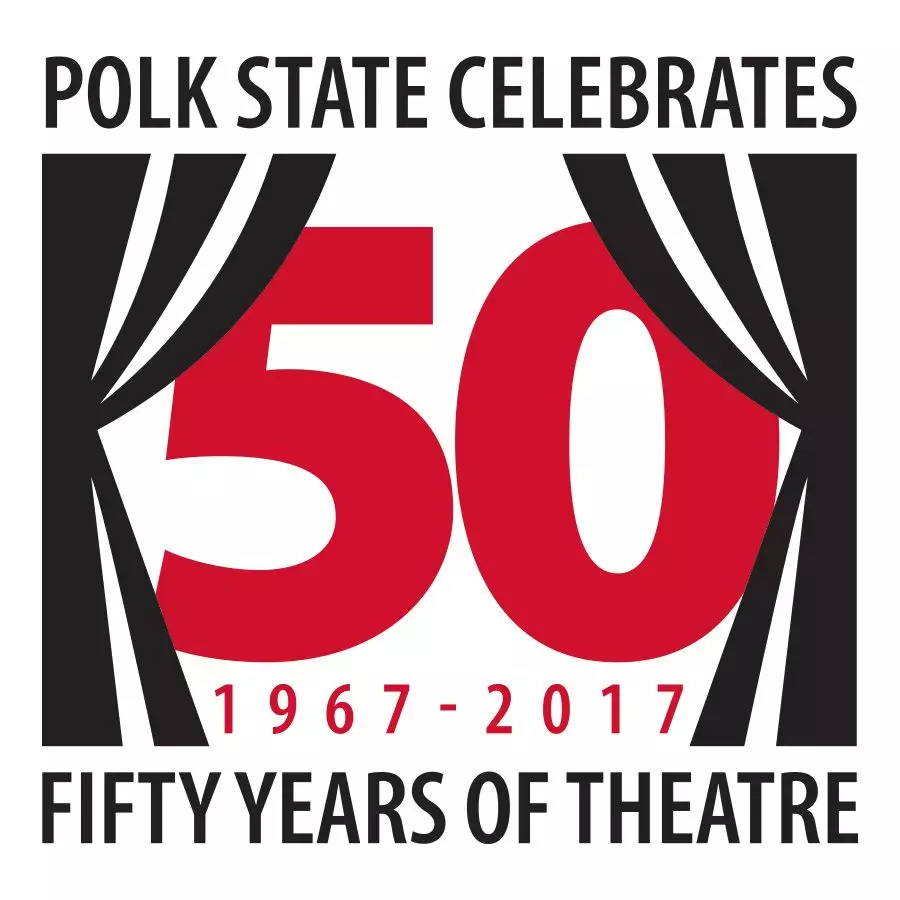 Polk State Theatre Celebrates 50 Years
Polk State Theatre, which began in the fall of 1967, had its 50th birthday in Fall 2017. The celebration will continue through the Spring 2018 theatre season, culminating on opening night of Shakespeare's "A Midsummer Night's Dream," on April 12, 2018.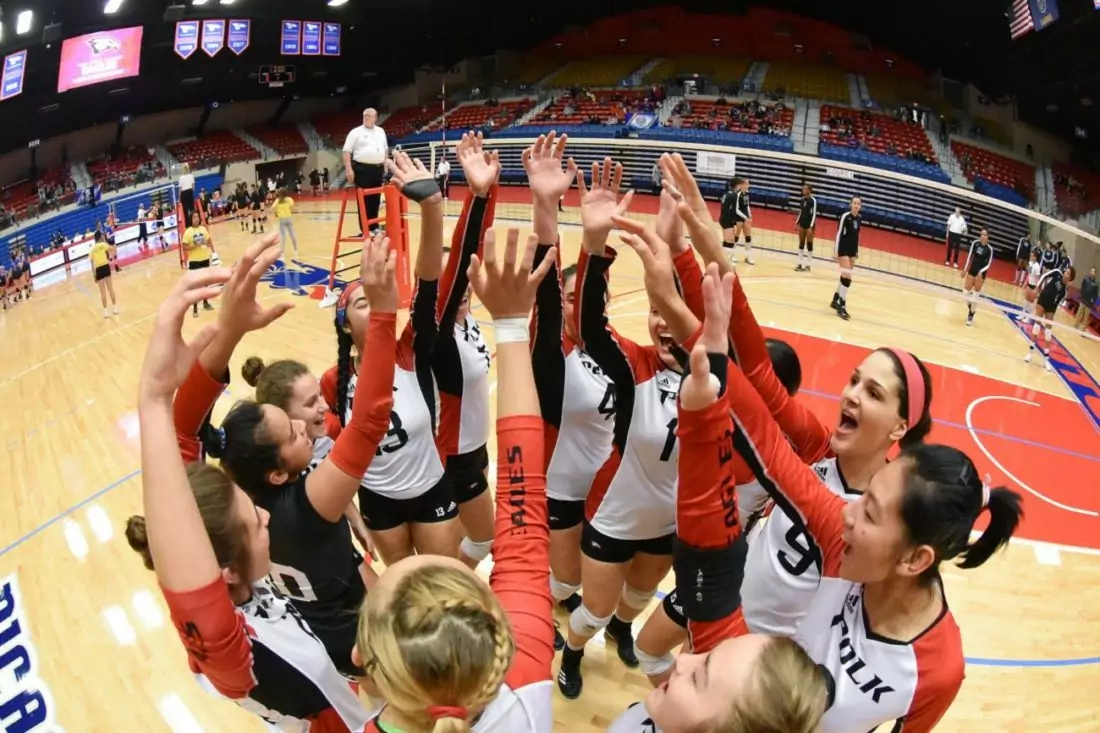 Polk State Volleyball Finishes Fifth In Nation
The Polk State Volleyball Team finished as state runner-up, advancing to the NJCAA Division 1 Women's Volleyball Championship for the fourth straight year. At the tournament, the Eagles finished fifth in the nation.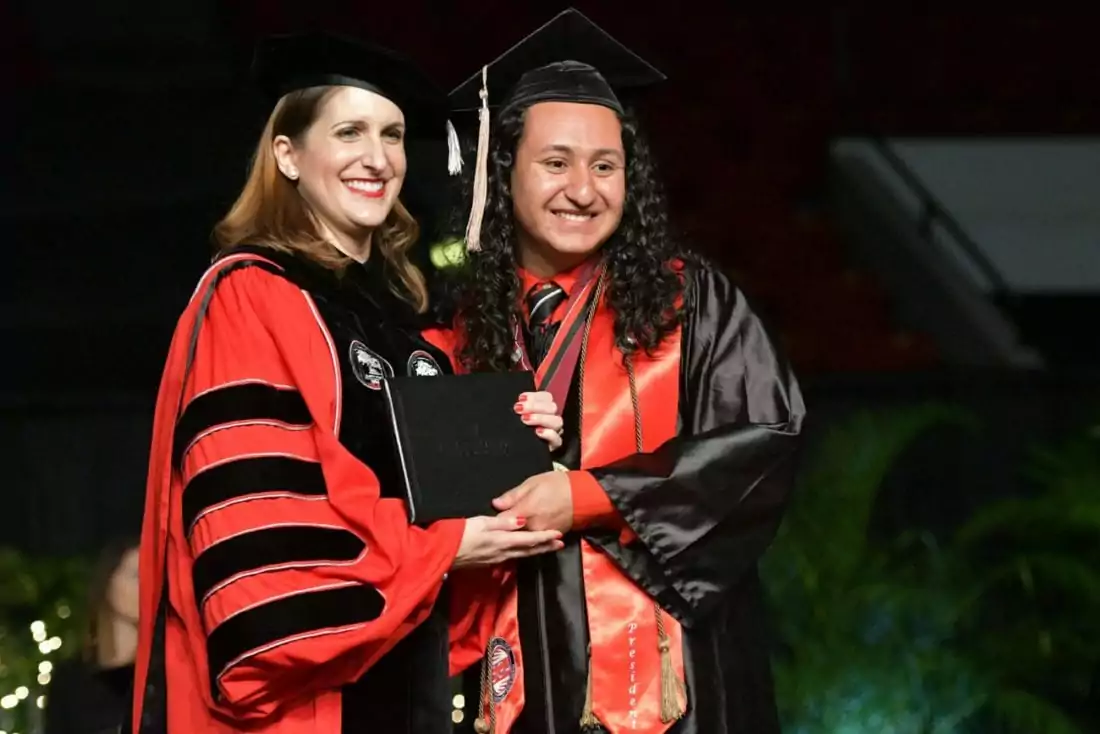 Polk State's 117th Commencement: A Milestone For Students, President & District Board Of Trustee
Polk State graduated more than 1,150 students in its 117th class. The December commencement ceremony was President Falconetti's first and honored Polk State District Board of Trustee Cindy Hartley Ross with the College's Distinguished Alumnus Award.