Commencement Countdown: Polk State's 116th Commencement Ceremony Is May 4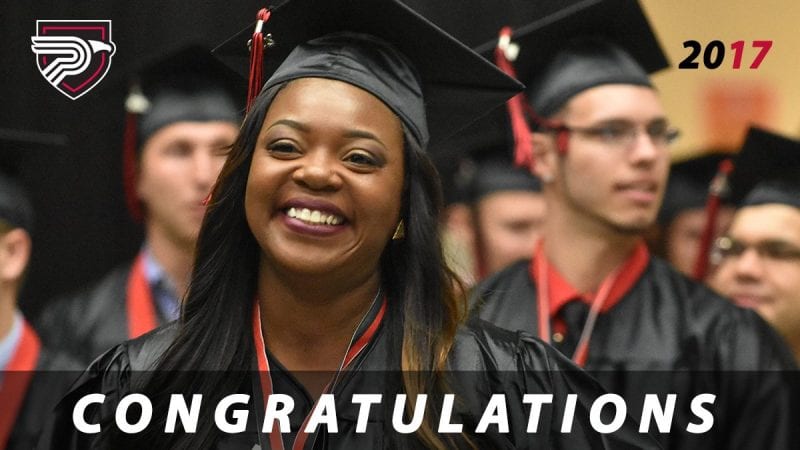 Polk State College's 116th commencement ceremony will take place on May 4 at 6:30 p.m. This will be the last commencement ceremony presided over by retiring President, Dr. Eileen Holden. The ceremony, located at The Lakeland Center, will feature remarks by Circuit Judge Kelly Butz, who will also receive the College's Distinguished Alumnus Award. Governor Rick Scott appointed Butz to the Tenth Judicial Circuit in 2015. Centered in the heart of Florida's 20 judicial circuits, this court serves Hardee County, Highlands County, and Polk County.
Driven by a passion for education and community service, Butz returned to Polk County after law school to serve as a prosecutor in the State Attorney's Office. Shortly thereafter, in 1998, she went into private practice with the law office of Sharit, Bunn, and Chilton Law Firm in Winter Haven, where she handled family law cases. She was named a partner, and shortly thereafter, applied for an opportunity for a judgeship.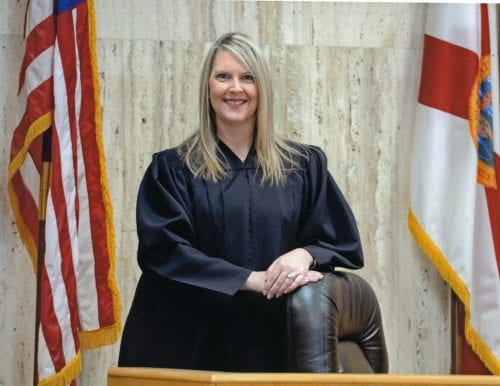 Her dedication to the Polk County community is demonstrated through her service in organizations including Girls, Inc. of Winter Haven; the Junior League of Greater Winter Haven; the Girl Scouts, Winter Haven Youth Soccer; and Habitat for Humanity. In 2005, she received the She Knows Where She's Going Award from Girls, Inc. of Winter Haven.
For the upcoming commencement ceremony, a total of 1,127 graduates qualify to march.
Of those, 142 will receive the Bachelor of Applied Science in Supervision and Management degree, which prepares individuals for advancement in a variety of business-related fields, including Business Administration, Business Information Technology, Healthcare Administration, Public Administration, and Public Safety Management. Another 30 students will receive the Bachelor of Science in Nursing degree, and 27 will receive the Bachelor of Science in Criminal Justice degree.
The majority of graduates — 737, or 64 percent — will receive the Associate in Arts degree, which is fully transferable to any institution within the State University System. Another 176 students, or 16 percent — will receive the Associate in Science degree, which is designed to lead directly to the workforce. This degree is awarded to those receiving specialized training in fields such as nursing, engineering technology, diagnostic medical sonography, and other areas.
The remainder of the graduates will receive Associate in Applied Science degrees or workforce certificates.
Of the graduates, 26 will receive the College's Honors Program distinction on their diplomas. Honors Program graduates must complete a minimum of 18 credit hours with the Honors designation and maintain a high GPA. Many of these students have been involved in innovative research, service, or leadership projects at the College.
The following is a more detailed look at Polk State's 116th graduating class:
Approximately 690 students plan to march in the ceremony.
45 students have earned the academic distinction of summa cum laude, with a grade-point average of 3.9 or higher.
78 have earned magna cum laude, with a GPA of 3.75-3.89.
132 have earned cum laude, with a GPA of 3.5-3.74.
33 students have a perfect 4.0 GPA.
The age range of the graduates is 17 to 76.
In addition to Florida, graduates represent Alaska, Georgia, New Jersey, Tennessee, and Texas.
Located in Winter Haven, FL and established in 1964, Polk State College is a multi-campus institution serving over 20,000 students with Bachelor of Applied Science, Bachelor of Science, Associate in Arts and Associate in Science degrees, as well as a wide range of certificate and workforce training options. The College also operates three charter high schools. Polk State's advantages include small class sizes; hands-on learning; dedicated faculty; day and night classes; online options; affordable tuition; excellent financial aid; and a diverse community and vibrant student life, including fine arts opportunities, clubs, and intercollegiate athletics.