CAREER COACH: A New Polk State Tool for Exploring Career Potential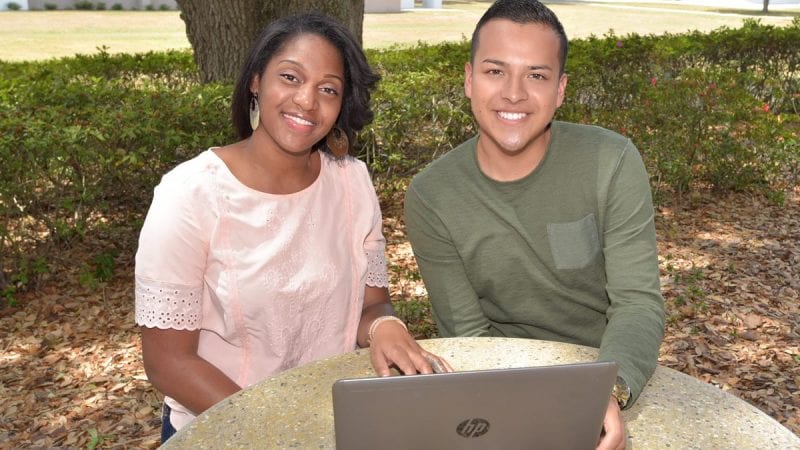 Matching a career choice to personal talents and ideals can be a daunting task. So is figuring out the necessary training and coursework to attain the job, and doing the research to ensure that the job is a viable and profitable option. Each individual needs to be able to effectively and efficiently search for a career that is the right fit — and know the pathway to achieve it.
Polk State College now offers an integrated, free, online system — Career Coach — to help with this task. Career Coach allows students and community members to explore careers and plan their pathways to them.
"We are so happy to launch this tool for existing and potential students," said Larry Pakowski, dean of student services in Winter Haven. "We are moving from 'finding jobs' to establishing a 'career.' This tool will give students the opportunity to identify the education programs that exist at Polk State, and how those programs align with future career goals."
Career Coach encompasses all Polk State's programs and connects them to local, accurate, and up-to-date information for more than 900 careers. Students can use Career Coach to search for any career they are interested in and find estimated salaries for the Lakeland/Winter Haven area. They can also research market trends on career growth, local job postings, and the specific programs at Polk State that might help them qualify for particular careers.
"With Career Coach, you can explore degree offerings, request information from the College, or even apply to specific programs," said Pakowski. "This tool makes it simple for students to have all of the information they need to succeed."
If a student is still not sure which career path to embark on, Career Coach can help. With a powerful assessment tool, Career Coach allows the student to take an online survey that connects his or her interests to potential career choices. The tool matches the answers with six personality types: realistic, investigative, artistic, social, enterprising, and conventional. The participant then receives career recommendations based on how his or her interests match up to the personality types. This exploration tool ensures that the student selects a path that matches his or her skills, talents, hopes, and dreams.
The tool also takes career planning a step further by providing a resume builder to help the student write a simple, yet effective resume — in just a few minutes. The resume can then be used as a foundation for a meeting with a Polk State career development coordinator, who can then help the individual formulate and broaden this document into a powerful, comprehensive record of the individual's experience, training, and skills.
"The resume-builder feature is a great starting point for students who are ready to launch their careers," said Pakowski. "The student can create a draft, and then meet with a career development coordinator to tweak and complete the resume for a specific career choice."
Career Coach is a trusted resource being utilized by schools throughout the United States. Polk State is excited to bring this tool to the College community. For more information on Career Coach, or to begin searching career pathways, individuals are invited to visit: polk.emsicc.com.