Polk State College Declares Victory Over Budget Cuts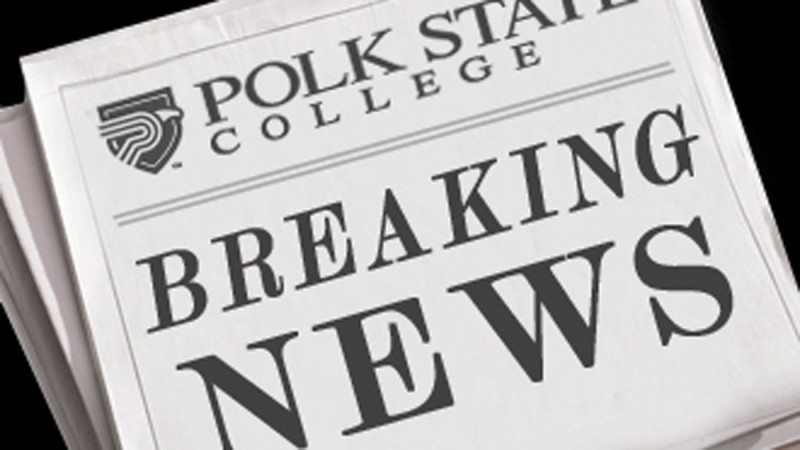 Polk State College President Eileen Holden declared victory Friday afternoon just before the close of the Florida Legislative Special Session. In an email sent to Polk State College supporters, Holden said:
"Thanks to your advocacy, we won our battle to restore $2.5 million of $3 million in operating funds for Polk State College! This afternoon, the Florida Legislature approved the restoration of our funding. It is our understanding that the Governor will sign the bill to make it official. Thanks to our students, faculty, staff, and community, we are declaring victory for Polk County."
Her announcement was in response to the Florida House of Representatives and Florida Senate approval of House Bill 1A, relating to Economic Programs, which included an amendment to restore $2.5 million in operating funds for Polk State College.
The legislative resolution requires the College to return the Lake Wales Arts Center facility, and all programming associated with the Center, to the private sector. This will have no impact on Polk State's academic offerings in the visual and performing arts at the Lakeland and Winter Haven campuses.
"While the Polk State Lake Wales Arts Center must revert back to the private sector, we are pleased that while it was in the College's care, we were able to restore a historic building that is so important to the community," she said.
The fight for these funds began earlier this month when Governor Scott vetoed $3 million from Polk State College's base operating budget as part of $410 million in line-item vetoes in the state budget. The name on the line-item–Polk State College Arts Program Expansion–may have inadvertently made it a target for veto. It did not accurately describe that these funds had been allocated for the purpose of expanding the College's presence in an underserved part of Polk County.
For Polk, the loss of this funding would have resulted in the closure of all College operations in Lake Wales as well as extensive cuts in activities and offerings throughout the institution. In a press conference held in downtown Lake Wales on Monday, Holden issued an urgent call-to-action for the community.
"I am pleading with everyone who lives in Polk County, and especially those who live in Lake Wales, to let the Polk County delegation, Governor, and House and Senate leadership know that they must restore the College's funding this week when they are in Tallahassee," she said.
Throughout the week, students, staff, faculty, and community members responded, calling and emailing the Governor and members of the Polk County Legislative delegation and pleading with them to restore Polk State College's base operating budget. The Polk County delegation responded to the call, and the community was successful in their advocacy efforts.
"I am also grateful to the Polk County Legislative delegation, Senators Kelli Stargel, Denise Grimsley, and Tom Lee, and Representatives Ben Albritton, Sam Killebrew, Colleen Burton, Neil Combee, and Mike La Rosa, for hearing–and responding to–our call," said Holden. She asked the community to reach out to thank the delegation, the Polk State College District Board of Trustees, and College lobbyists Senator JD Alexander and Derek Whitis for their unwavering support of Polk State College and the Lake Wales community.
Holden concluded by stating, "I am so grateful that Polk State College will be able to continue its primary mission – providing affordable, accessible higher education – to all parts of Polk County. Together, We are Polk — and we are awesome!"