IT/Computer
The IT/Computer Institute offers a broad array of hands-on IT, project management, and professional skills training courses.
Throughout the last decade, the global market has encountered an explosion of new technology. Everything people do in life and in the workplace is connected in some way to computers and the Internet. Today's computer users must be continual learners.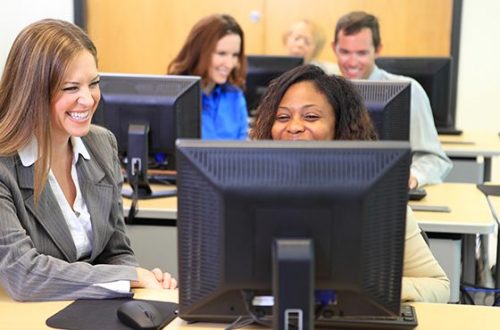 The IT/Computer Institute schedules classes throughout the year in Polk State College's state-of-the-art computer labs. All classes can be customized to fit the customer's training needs. Whether a business is interested in certification programs or new software application programs, IT/Computer Institute professionals can assess these needs and develop a program that serves and benefits the company.
Microsoft Office
Microsoft Access
Microsoft Excel
Microsoft Outlook
Microsoft PowerPoint
Microsoft Project 2010
Microsoft Publisher
Microsoft Visio 2010
Microsoft Word 2013
Online Training