Students graduating with Polk State's 10th Diagnostic Medical Sonography class are going on to variety of careers in the field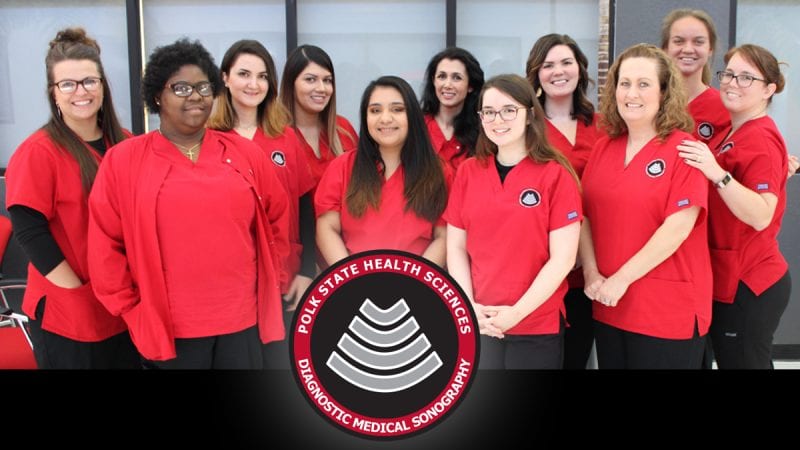 Many people encounter a sonographer for the first time when they are checking up on their not-yet-born bundle of joy. In fact, several of the dozen students graduating with Polk State College's 10th Diagnostic Medical Sonography class found their passion for the trade when they were pregnant or attending an ultrasound session with a friend or family member.
Most of the graduating students, however, are going on to work outside of obstetrics-gynecology, illustrating the diversity of the field and demonstrating Polk State's ability to successfully train highly skilled professionals to fill a variety of growing needs in healthcare.
"I never thought I would go into the medical field until I was pregnant and was able to see my daughter on the screen of an ultrasound. I loved it," said student Sara Johnson, whose experience was especially important for her and her daughter, who was diagnosed with cystic fibrosis. "While ultrasounds are famous for babies, I was surprised to learn that those are not the most common procedures we do as sonographers."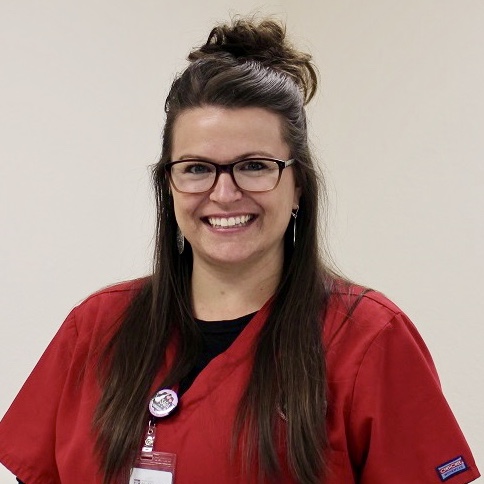 The graduates who will participate in a pinning ceremony Tuesday and receive their Polk State Associate in Science degrees during the College's 121st commencement ceremony Thursday are already employed or transitioning into careers at Bond Clinic, AdventHealth, Tampa General Hospital, and more, scanning muscular, vascular, and neurological systems.
"You can scan anything and everything," said Johnson, who has accepted a sonographer position with Watson Clinic. "The possibilities are really limitless. The medical field isn't going anywhere."
Polk State launched the Diagnostic Medical Sonography (DMS) Program in 2007 as part of its Health Sciences offerings that respond directly to local workforce needs. Expert faculty and staff, and partnerships with major hospitals and clinics provide students with quality education and real-world experience that ensure that they are fully prepared to assume their roles as sonographers.
Polk State's Health Sciences students regularly outperform their peers in the state and nation on required licensing exams, with the Diagnostic Medical Sonography Program's 2019 class boasting a 100 percent credential success rate on the American Registry for Diagnostic Medical Sonography (ARDMS) obstetrics-gynecology registry exam and a 100 percent credential success rate on the ARDMS abdomen registry exam.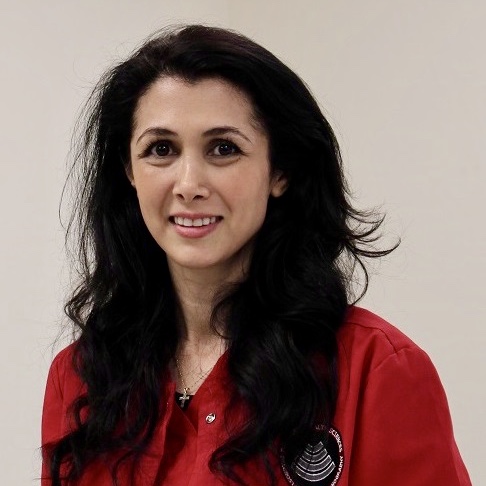 "It's known that Polk State's students have good scan skills," said student Gita Rostampour, who commuted from Tampa to the College's Airside Center West in Lakeland. "The faculty and staff are very supportive and they keep our labs open every day to make sure we receive the help that we need."
When Rostampour moved from Iran to the U.S. in 2012, she knew she wanted to go into the medical field and it was important to her to receive the highest quality education she could find in honor of her mother, who passed away from breast cancer 10 years ago.
"When my mom and I saw the mass on the ultrasound, it was an impactful moment," she shared. "I knew then that I wanted to go into healthcare and help people."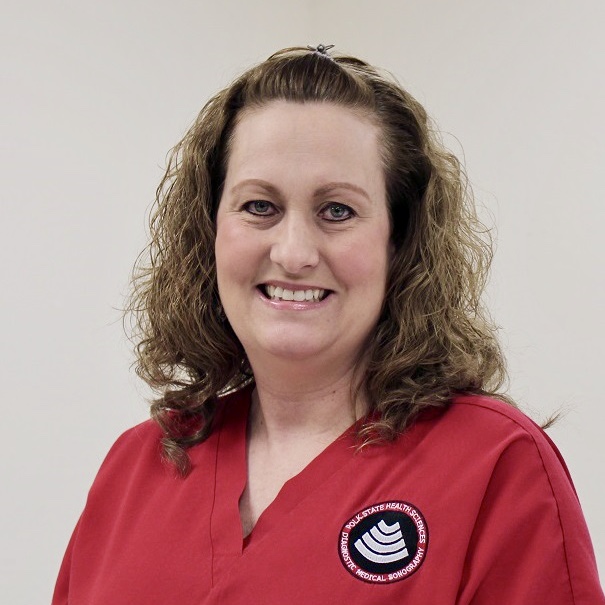 Lynette Grainger was also called to help others after 20 years as a stay-at-home mom, successfully raising her children including her youngest son who had open-heart surgery at just six days old.
"He had an echocardiogram, which was one of my first experiences with sonography, " Grainger said. "It was a challenge, but it saved his life."
Both of her sons are graduates of Polk State Lakeland Collegiate High School, and her oldest son was in the Cardiovascular Technology (CVT) Program when she learned about the opportunity to pursue Health Sciences at the College. He achieved his Associate in Science in CVT in 2016 and she received her Polk State Associate in Arts degree in 2017 before transitioning into the DMS Program.
"Coming back to school at 46 was scary, but Polk State was very supportive," said Grainger, who received a Polk State Foundation scholarship to assist with funding her education.
The DMS class is like family, with students joking that for the last two years, they have seen each other more than they have seen their husbands and children. But it has paid off, they said.
With their degrees and training, sonographers are eligible for a median pay of $67,080 a year in a field that is predicted to grow 14 percent by 2028, much faster than average.
Polk State's DMS Program holds prestigious accreditation by the Commission on Accreditation of Allied Health Education Programs (CAAHEP). A competitive admission process takes place each August.
"The 2019 class, as the classes before them, has exceeded our expectations," DMS Program Director Merrybeth Etherton said. "We could not be more proud of the sonographers they have become. As instructors, we provide the information and instruction; the students are the ones who use those tools to make the difference in our healthcare community."
The College congratulates the Polk State DMS Program's 10th graduating class: Kara Brake-Brown, Faith Coghill, Stacy Costa, Lynette Grainger, Jana Hopkins, Sara Johnson, Jaclyn Key, Alexis, Kirkland, Simin Navabakhsh, Angelica Paredes, Gita Rostampour, and Ana Solorzano.