"The Medical Modality that Looks at the Heart of the Matter"
The cardiovascular technology program prepares students for careers in the fast-paced, critical-thinking arena of cardiac and peripheral intervention. An invasive cardiovascular technologist is a member of the cardiac cath team that assists physicians in the diagnosis and treatment of coronary artery disease (CAD) and peripheral artery disease (PAD). The cardiovascular technologist's primary role is to directly assist the physician during angioplasty and stenting, monitor a patient's hemodynamic status during procedures, and provide professional and compassionate pre- and post-procedural patient care. Graduates will find employment opportunities in cardiac catheterization labs in hospitals and in freestanding clinics as professionally licensed health care associates.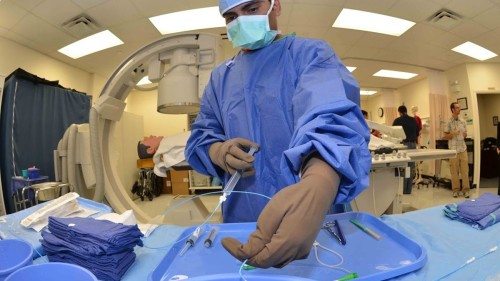 What Does  a Cardiovascular Technologist Do?