First Flight Convocation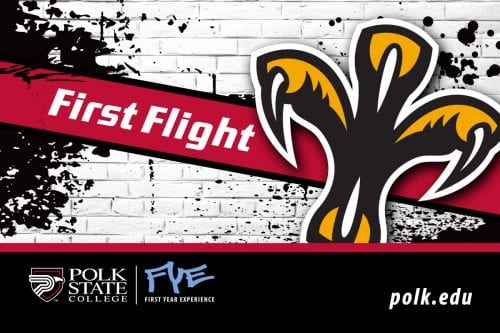 The first week of college will be exciting and memorable.  To welcome freshmen and celebrate the beginning of your academic journey, Polk State College hosts First Flight.  Incoming freshmen attend this event the Friday before school begins with their peers and the entire College community.  The event features inspirational speakers and enables incoming students to make connections while participating in fun activities.  First Flight culminates in the President's Ice Cream Social, where President Falconetti will award one participant a scholarship.
Please RSVP for First Flight HERE.
First Flight August 9 & 16, 2019
First Flight Student Convocation August 10 & 18, 2018
First Flight Student Convocation August 18, 2017
First Flight Student Convocation August 26, 2016
Student Convocation 2015