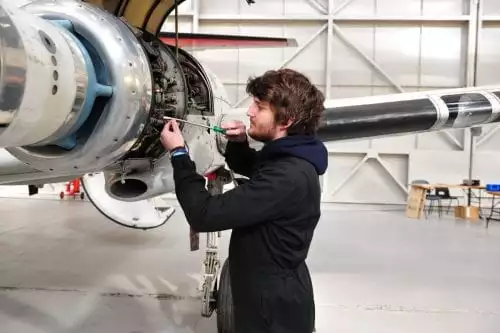 Maintaining Our Aerospace System
The Associate of Science degree in Aviation Maintenance Administration enables an aviation maintenance technician (AMT) to build upon technical certification training with academic skills that enhance communication and management abilities. The completion of this degree prepares the technician for employment in entry-level positions in the aviation maintenance industry, and enables the individual to seek promotional opportunities in a maintenance management position.
This Associate of Science degree requires a total of 60 credits. The program consists of 18 credits of General Education courses and an aviation core of 12 credits. A total of 30 credits are articulated into the program upon successful completion of the Federal Aviation Administration's Airframe and Powerplant Certification.