Voices of the People Concerts Continue with "America, America" at Polk State Lake Wales Arts Center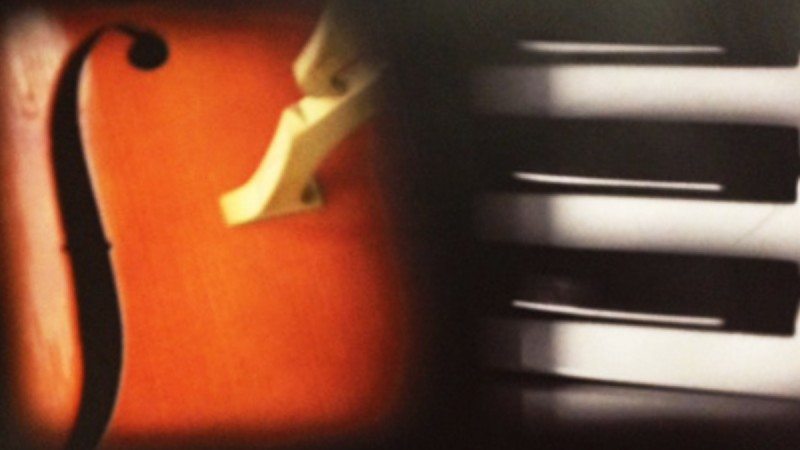 Polk State College's Voices of the People concert series continues at 7 p.m. on Oct. 26 at the Lake Wales Arts Center with America, America, a performance that will combine the works of American composers with readings of one of the nation's most celebrated authors.
Voices of the People, a joint effort by the College's Philosophy Club and SALO (Student Activities and Leadership Office), began in 2012, to offer the community performances that blend classical music and philosophical readings.
The 2013 season began in September, featuring the music of Bach and readings of Greek philosophers Heraclitus and Parmenides. The second installment will have a much more familiar feel, thanks to the music of composers Samuel Barber and Charles Ives.
Barber won two Pulitzer Prizes before his death in 1981, and may be best known for "Adagio for Strings," which was used in films such as Platoon and The Elephant Man, and played at the funeral of President John F. Kennedy.
Charles Ives, meanwhile, is regarded as one of the most significant American composers of his time. Before his death in 1954, he established himself as a master of experimentation.
"He uses a lot of different tunes, from the American military to the Yale fight song, his alma mater, all played simultaneously but in different keys," said Derek Menchan, a Humanities professor and organizer of Voices of the People.
"Barber shows a more nostalgic side of America, but together, they were certainly pioneers of a uniquely American voice."
During the evening, Polk State History Professor Brad Massey and members of the College's Philosophy Club will also recite readings of Henry David Thoreau, best known for Walden.
"The mantra for Voices of the People is to bring high art, music and the performing arts out of their traditional, lofty ivory towers and make it accessible to the common man," Menchan said.
"Thoreau wanted to get away from an aristocratic way of thinking and wanted to represent more of the spirit of the common man."
Performing in America, America will be Jarvis Benson, who performs regularly as principal violist with the Abyssinian Chamber Orchestra and various ensembles throughout New York City; Emilia Mettenbrink, principal second violin of the Firebird Chamber Orchestra in Miami and a regular with the Minnesota Orchestra, St. Paul Chamber Orchestra and Minnesota Opera; Francisco Salazar Vara, a violinist who trained at The Juilliard School and has performed throughout Europe and North and South America; and Menchan, himself an accomplished cellist.
During the evening, the works of Polk State Art Professor Holly Scoggins, whose paintings and prints are included in the permanent collections of the University of Georgia and Chanel Fine Art for Boutiques, will be on display.
Polk State Lake Wales Arts Center Director Osubi Craig said America, America is a perfect complement to Pioneer Days, a Lake Wales tradition that celebrates the community's history and earliest settlers.
"America, America is a great ending to Pioneer Day," he said. "We're excited to showcase these amazing artists, and offer this opportunity to the community — for free. This is part of our commitment to providing the community we serve with access to the arts. It's going to be a great night."
The Polk State Lake Wales Arts Center is located at 1099 State Road 60 East. America, America is free and open to the public.