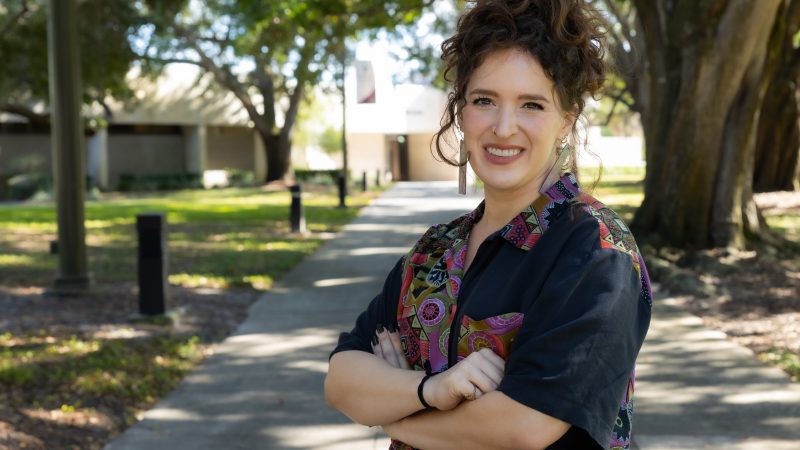 Phone: 863.297.1061
Internal Extension: 5061
Email: hscoggins@polk.edu
Office: WFA-101 A, Winter Haven
Station: 8


Holly Ann Scoggins is a North Carolina native and received her Bachelor of Fine Arts in Painting and Drawing from East Carolina University, and a Master of Fine Arts in Painting and Printmaking from the New York Academy of Art. Scoggins also studied at Savannah College of Art and Design, Penland School of Crafts, Lamar Dodd School of Art in Cortona Italy, and at the Leipzig International Artist program in Germany. Her paintings and prints are included in the permanent collections of The University of Georgia, Chanel Fine Art for Boutiques, the BMW and LIA International Artist Collection, and more. Featured solo exhibitions include Berkeley Gallery, NYC in 2010, Gulf Coast State College in 2016, and Polk Museum of Art in 2018. Notable ​exhibitions include a figurative exhibition at the International Trade Center in Shanghai and the Interfaith Biennial at Dominican University. Her work has been exhibited at Sotheby's, Flowers Gallery NYC, the National Arts Club, and the Southeastern College Art Conference. You may see her paintings at www.hollyannscoggins.com.
Scoggins' specialty in the Visual Arts includes Figure drawing & Painting, historical methods and techniques of Oil painting, and the history of color in Art. Her most recent color research can be read at her blog www.colorcurio.com