A Philosophy Club at Polk State? Yes, and It's Growing by the Day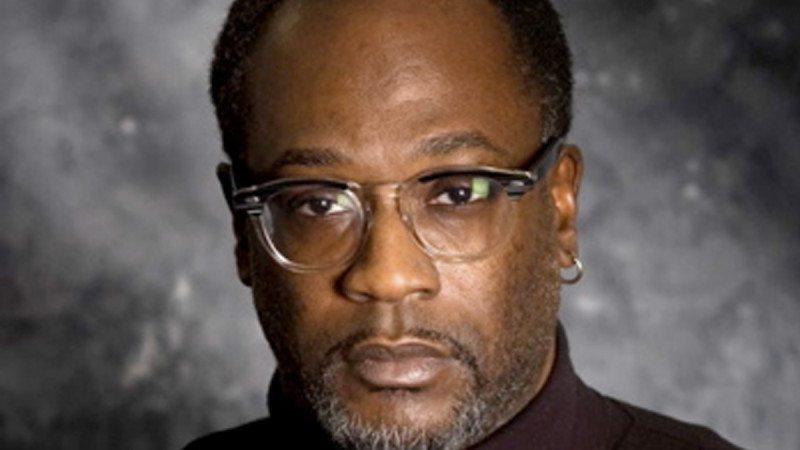 It's a Tuesday afternoon and a dozen students are fully engaged in a debate over the meanings of "fate" and "chance."
They invoke the theories of Plato, Buddha and Immanuel Kant. Voices are raised. One student excitedly takes to her feet, eager to make her point.
All the while, a bespectacled professor observes, jumping in at turns to share a seasoned perspective that silences the room and steers the conversation in new directions.
It's a scene that could easily unfold in a graduate-level course at some storied university. But in fact, it's just a typical meeting of the Polk State College Philosophy Club.
Each week for three years now, members of the club have gathered on the Lakeland campus for heated, probing discussions on everything from the Roman Empire to racism.
The Philosophy Club's Facebook group has 130 members and counting, and this semester the club is hosting a slate of events, including an "Anti-Humpty Dumpty Springtime Celebration" in April. Its popularity on the Lakeland campus has also inspired the creation of a Winter Haven chapter.
Serving as club adviser in Lakeland is Humanities Professor Derek Menchan, who admits some might be surprised to find an active, growing Philosophy Club at a state college.
"I think a lot of times people liken the state and community college experience to dumbing things down. But there are a lot of us here who tend to forget that we're not teaching at Harvard or Princeton," Menchan said.
The club began at the "wisdom table" — a picnic table located outside LLC 2255. Menchan and 20 or so students regularly gathered there to discuss ideas, questions, and experiences, building on conversations Menchan often stokes in his classes. The popularity of those "wisdom table" forums led to the formation of a formal club.
Menchan holds three degrees in music, but describes himself as well-read in philosophy. He's also pursuing a doctorate in Philosophy in Religion from the University of South Florida.
"Some people might say, 'What does a cello player know about philosophy,'" said Menchan, also an accomplished cellist. "Part of the study of philosophy is the communicative spirit and apparatus with which thinkers transmit their data among each other and to students, so ostensibly, part of the study of philosophy is the study of communication. There is no more communicative arena than music. A true musician understands the nature of transmission, be that transmission emotional, aural, or psychical."
"Socrates didn't have a degree in anything," Menchan added.
Since the early days of the club, it's certainly grown, and it continues to evolve, reaching ever-deeper levels of dialogue and understanding.
"In the beginning, it was a place where people loved to come to argue, bash religion and just be mad all the time," said Menchan. "Our club constitution says the club is for the pursuit of wisdom, the promotion of tolerance and open-mindedness. We use that approach to weed out extraneous debating so we can focus on more subtle points."
The Phi Club's weekly meetings begin with housekeeping items — attendance, reminders of upcoming deadlines for submissions to the Club's newsletter, "The Dig," and other announcements — then the conversation gets rolling with a student's presentation. The topics of those presentations have run the gamut from the philosophy of "The Lion King" to the philosophy of Bach.
"The challenge is to find the philosophical core of one's interests," Menchan said. "There's nothing that can't be talked about."
Crucial to ensuring that students feel free to explore whatever topic piques their interest is that other members listen and withhold judgment.
"It's very important that every member learns to respect and accept other points of view as being valid. Our club motto is 'Nullus Erat,' Latin for 'No one is wrong,'" Menchan said.
At a recent meeting, it was Club President Natasha Miller who made the presentation, leading the group on a wide-ranging discussion, from the detriment of some rap music on black culture to the education gap between whites and blacks in America.
It was her presentation that sparked the debate about fate and chance.
Miller, 27, a Tampa resident, is in her third semester with the Phi Club, but every meeting is still a whole new experience.
"At every club meeting I learn something new or I see things from a new perspective. I would call myself pig-headed in my beliefs, but this club has opened me up to accepting other people's perception of things," said Miller, who works as a pharmacy technician for Moffitt Cancer Center.
That exposure to new ideas and new points of view is something that she will always carry with her.
"This club has heightened my education and my sense of being a student. I never used to think about using critical thinking outside the classroom, but now I'm using it all the time," she said.
Philosophy Professor LJ Russum agreed that the students who participate in the Philosophy Club change in ways that permeate other areas of their lives.
"The students who participate in the club and have two or three semesters under their belts are able to raise the level of discourse when they are in the classroom. They want more dialogue and more student participation. They are able to challenge their professors — still respectfully —but to really challenge them," said Russum, who serves as chief editor of "The Dig," the club's newsletter.
The growing participation of the club in Lakeland led to the creation of a Winter Haven chapter in fall 2011. Winter Haven Chapter Advisor CR Junkins said he recognized the need for philosophically minded students to have a place where they can explore and discuss ideas.
"It's great that students who are bookish and do like to think and study now have the ability to come into a room and create social bonds with like-minded people," said Junkins, also an English professor.
The Lakeland Chapter of the Philosophy Club meets Tuesdays at 3 p.m. in LAC 1243; during the summer, its weekly meetings alternate between LAC 1243 and downtown Lakeland's Black & Brew. The Winter Haven Chapter meets Wednesdays at 3 p.m. in WFA 118.
The Lakeland Chapter's "Anti-Humpty Dumpty Springtime Celebration" is planned for noon to 3 p.m. on April 17 in the Lakeland Student Center breezeway.
For more information about the club and other upcoming events, call Menchan at 863.669.2928 or Junkins at 863.292.3638.