Record Number of Students to March in Polk State's Spring Commencement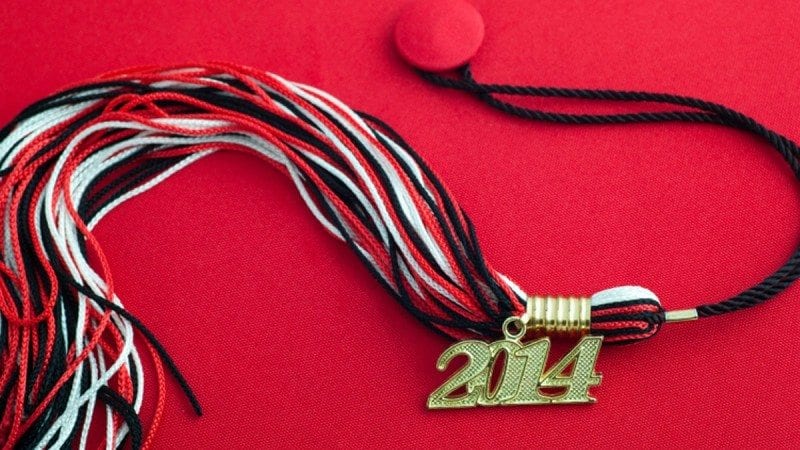 Polk State's 110th commencement ceremony will break College records.
More than 530 students will participate in the ceremony, the highest number in the College's 50-year history.
"We are thrilled to see more and more students put on their caps and gowns and take part in commencement. They've worked so hard, and they deserve to be celebrated for reaching this huge milestone in their lives," said Polk State President Eileen Holden.
Last year, the College permanently moved both its spring and fall commencements to The Lakeland Center to accommodate the ever-increasing number of graduates and their guests.
This semester's commencement ceremony will take place at 6:30 p.m. on May 8.
The ceremony will feature a keynote address by Rep. Seth McKeel (R-Lakeland).
"Seth is a great supporter of the College's mission and students," Holden said. "He's a great example of someone from right here in Polk County achieving great success. He is certain to inspire our graduates as they head into the world in pursuit of higher degrees and new careers. We're very thankful he decided to join us for this special night."
Also during the ceremony, the College will present its Distinguished Alumnus Award to Circuit Court Judge Catherine Combee.
Combee received her Associate in Arts degree from Polk State College in 1973. She went on to earn a Bachelor of Science in Medical Technology, a Master of Arts in Microbiology, a doctoral degree in Medical Sciences, and a Master of Business Administration from the University of South Florida. She also earned a law degree from Stetson University College of Law.
After a career in the healthcare industry, she became a lawyer, working as a prosecutor for the State Attorney's Office before starting her own practice.
In 2013, she was sworn in as a circuit court judge.
Polk State College has awarded more than 30,000 degrees since it was founded in 1964. Here is a more detailed look at this semester's graduating class:
1,049 students qualify to march in the ceremony
89 students will receive the Bachelor of Applied Science in Supervision and Management
3 will receive the Bachelor of Science in Criminal Justice
30 will receive the Bachelor of Science in Nursing
699 will receive the Associate in Arts
172 will receive the Associate in Science, and 16 will receive the Associate in Applied Science; both the AS and AAS are designed to lead directly to the workforce
40 students will receive a variety of workforce certificates
41 students have earned the academic distinction of summa cum laude, with a grade-point average of 3.9 or higher; 54 have earned magna cum laude, with a GPA of 3.75 to 3.89; and 127 have earned cum laude, with a GPA of 3.5 to 3.74. Twenty students have a 4.0 GPA
32 students will receive the College's Honors Program distinction on their diplomas. Honors Program graduates must complete a minimum of 18 credit hours with the Honors designation.
The age range of graduates is 17 to 82.
In addition to Florida, graduates represent Alabama, California, Colorado, Illinois, Indiana and Texas.
Polk State College, an open-access institution, was established in 1964, and serves more than 20,000 students annually. For more information, visit polk.edu.