Office of the President
Welcome to Polk State College! Our dedicated faculty and staff are committed to providing quality programs and services to meet your individual needs. Our goal is your success!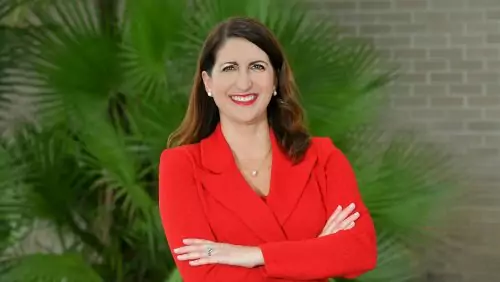 I invite you to explore our website and learn about the many opportunities available at Polk State College. With a variety of degree programs and certificate options, Polk State's offerings prepare students to transfer to four-year institutions to pursue baccalaureate degrees, or to master the skills for immediate employment in high-demand careers.
The Polk State Corporate College is the ideal setting for working professionals to stay up-to-date in their fields. Additionally, Polk State's three collegiate high schools offer qualified high school students with an opportunity to earn a high school diploma and college degree concurrently. Polk State also offers college preparatory courses, comprehensive academic support services and resources, an Honors Program, and an immersive First-Year Experience Program that provides freshmen with the tools, support, and assistance to jumpstart academic success.
While you are on our website, please be sure to check out the many student activities, clubs, intercollegiate athletics groups, and student leadership opportunities that are available at each of our locations. Further, we offer exciting cultural events and interactive activities throughout the year.
In addition to this online experience, I encourage you to visit one or both of our campuses to talk to faculty and staff about how a Polk State education can change your life. We are eager to assist you in achieving your academic and career goals.
For more information about enrolling at Polk State, please call 863.297.1000, or email the Student Services Office at registrar@polk.edu.
Dr. Angela Garcia Falconetti, CFRE
Polk State College President
Polk State College is committed to equal access/equal opportunity in its programs, activities, and employment. For additional information, visit polk.edu/compliance.