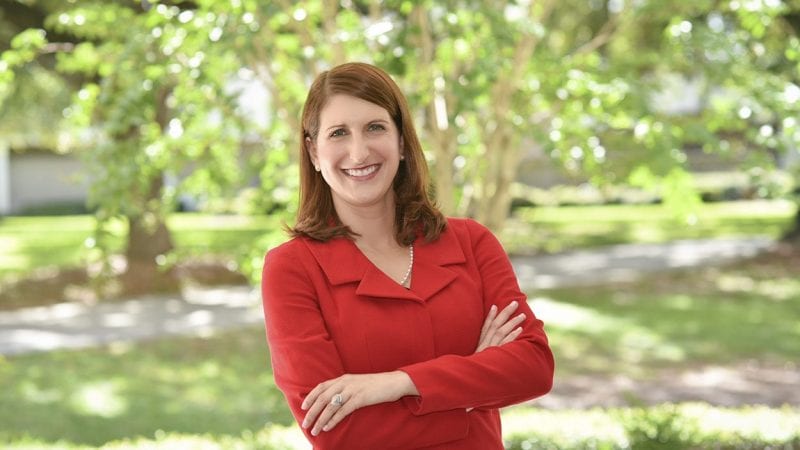 Dr. Angela M. Garcia Falconetti became Polk State College's fifth president in July 2017.
A native Floridian with nearly two decades of service in three states, Dr. Falconetti has extensive experience in all aspects of higher education administration. She holds a bachelor's degree with specializations in Communications and Education Cognate from New York University. She earned both a master's degree and a doctorate in Educational Leadership from the University of North Florida with respective specializations in Instructional Leadership, and Postsecondary Education and Adult Learning.
Dr. Falconetti also completed an endowed post-doctoral fellowship in Community College Leadership with the University of Texas at Austin while working as a research associate for the Community College Survey of Student Engagement. In 2016, she became a Certified Fundraising Executive.
After beginning her career as an academic advisor, Dr. Falconetti took on successive roles in higher education administration focusing on student recruitment, retention, and completion; institutional research and effectiveness; community and government relations; economic development; resource development; and faculty and staff development. She has also served as an adjunct faculty member. Her work is also informed by her experience with higher education policy at the national level. Dr. Falconetti worked as the Special Assistant to the first Deputy Assistant Secretary for Community Colleges in Washington, D.C. Prior to being named President of Polk State College, she served as the Vice President of Institutional Advancement at Virginia Western Community College, and as the Executive Director of the Virginia Western Community College Educational Foundation, Inc.
Dr. Falconetti served as an editorial board member for The Community College Journal of Research and Practice and an Associate Editor for The Journal of College Orientation and Transition. Dr. Falconetti's publications on the community college baccalaureate include an issue of New Directions for Community Colleges, an issue of The Community College Journal for Research and Practice, and a book chapter, as well as other documents. Her most recent publication in The Journal of Education Advancement and Marketing focuses on the synergy between donor funding of community colleges and economic growth. Dr. Falconetti's recognitions include the National Orientation Directors Association's 2007 Outstanding Research Award, and the University of North Florida's 2007 Outstanding Dissertation Award and 2003 Outstanding Academic Advisor Award. She serves on the boards of the Winter Haven Hospital, CareerSource Polk, and Polk Vision. She is also a board member for the Winter Haven Economic Development Council, the Lakeland Economic Development Council High Skill Initiative, and both the Greater Winter Haven and Lakeland Area Chambers of Commerce.
Dr. Falconetti has a personal commitment to the Florida College System and its students – as immigrants to the United States, her parents attended Florida Junior College and used the education they received as the foundation to support her family. As is the case for so many families, the Florida College System provided the opportunity to work toward better jobs and quality of life. Dr. Falconetti is dedicated to ensuring students have the chance to receive a quality education and is committed to advancing the mission of Polk State College.