The Inauguration of Dr. Angela Garcia Falconetti, CFRE
Student Success, Our Success.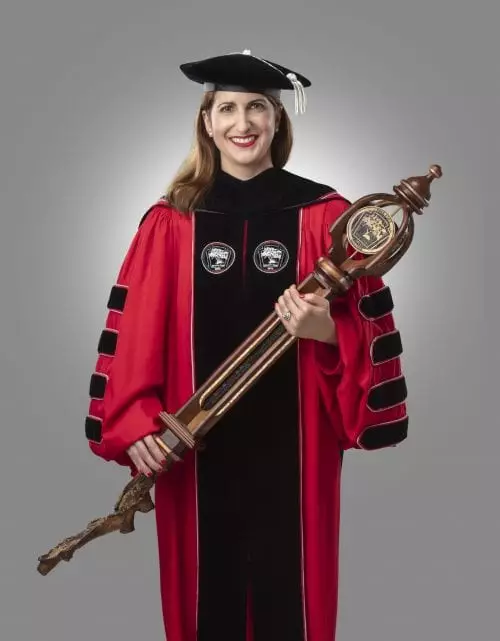 Polk State College inaugurated Dr. Angela Garcia Falconetti as the institution's fifth president on November 15, 2018, culminating a week-long celebration, Falconetti's first year of service, and raising $155,830 for student scholarships.
More than 400 students, faculty, staff, alumni, community members, and representatives from colleges and universities across Florida and the U.S. convened for the investiture ceremony in the Polk State Winter Haven Campus Health Center, where Falconetti was formally sworn into office.
"It is with incredible gratitude and honor that I stand before you today as the fifth president of Polk State College, where student success is our success, and everyone plays an integral role in the transformative power Polk State has on students and the greater community," Falconetti said.
Falconetti's investiture address highlighted Polk State's rich history, commitment to the community, and focus on pervasive excellence. She emphasized the importance of serving students from all walks of life and continuing to enhance services to ensure they persevere on the path to their degrees. At the core of her message was the College's mission to provide access to affordable, quality higher education and dedication to filling local workforce needs.
The complete Investiture Ceremony can be viewed below.
INAUGURATION WEEK VIDEO
inauguration day, November 15, 2018 photo gallery
Inauguration Week Photo Gallery
>