Polk State gets high school students thinking about opportunities in the manufacturing field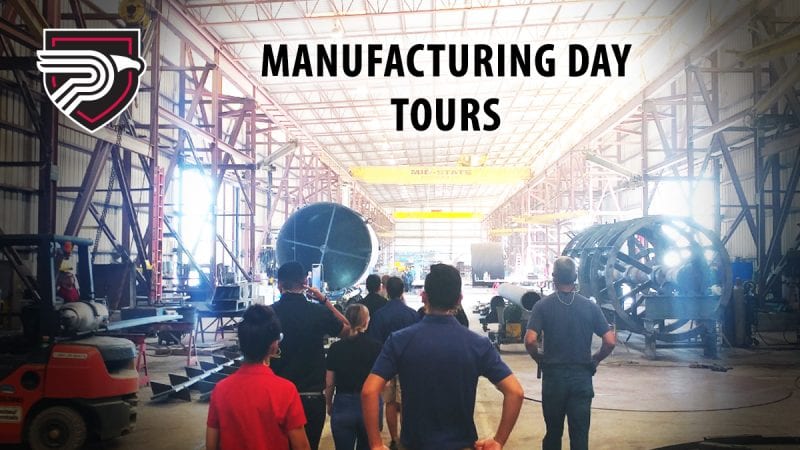 Nearly 300 students from 11 high schools recently toured Polk County manufacturing facilities as part of Manufacturing Day in which they learn about Polk State College's quality degree and workforce training programs that can put them on a path to rewarding careers in the growing industry.
Manufacturing Day is a national effort to address the skilled labor shortage the industry faces by introducing young students to possible careers while dispelling misconceptions about the field. This effort aligns with Polk State Corporate College's mission to train a skilled workforce in areas needed by local and regional employers.
Polk State offers a variety of degree and certification programs, designed in collaboration with industry leaders and local employers, including Engineering Technology, Supply Chain and Logistics, and Advanced Manufacturing.
And with approximately 16,500 manufacturers in Florida, job opportunities in the field are diverse and seemingly limitless with an average annual wage of $52,000 – 20 percent more than the average annual wage in Florida.
The College teamed up with the following manufacturers to offer tours to students in Polk County Public Schools as well as Lake Wales High School and McKeel Academy.
Kegel
JC Machine, Inc.
Coca-Cola
Mid-State Machine and Fabricating Corp.
Sofidel America
MaxPak
Pepperidge Farm
Medline
Packaging Corporation of America
Rooms To Go
"We are thankful for our industry and education partners who make Manufacturing Day tours possible for students," Polk State Career Pathways Coordinator Christopher Yannes said.
"The opportunity for high school students to experience the exciting and rewarding nature of the manufacturing field while they are on the cusp of making higher education and career decisions is incredibly valuable – not only for the students, but also for the local employers and Polk State College," Yannes explained. "Our goal is to put interested individuals on pathways to successful employment that will fill local workforce needs."