Polk State College to launch aircraft dispatcher certification program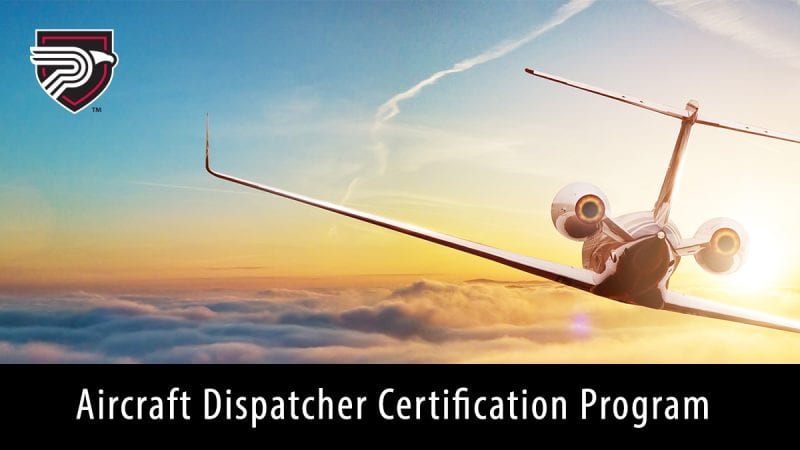 Polk State College is launching an aircraft dispatcher certification program in February 2019, directly responding to an industry need and offering an accelerated pathway for students to rewarding, high-wage careers.
It will be the only aircraft dispatcher certification program in Florida west of I-95, serving as an attractive opportunity for those interested in the aviation industry due to the accessibility, affordability, flexibility, and quality of Polk State and its Aerospace Program.
Students will be eligible for employment with an average starting salary of $47,982 upon completing the six-week, non-credit program, which will cost no more than $5,000. The certification will also articulate to 24 credit hours toward Polk State's Associate in Science in Aerospace Administration.
"This is for people who love aviation but may not be able to commit the time or resources to flight training," said Eric Crump, Director of Polk State Aerospace. "Aircraft dispatchers are essentially nonflying pilots – every aircraft in the sky is managed by a dispatcher on the ground. Industry representatives on our advisory board expressed the need for aircraft dispatchers – a field that is experiencing a growing need, similar to that of pilots and airplane technicians – and we have worked diligently to develop this program to fulfill the need of the industry we serve."
More than 30 employers nationally are actively seeking dispatcher candidates, and with the Federal Aviation Administration (FAA) projecting airline traffic to double in the next 20 years, employment opportunities will only continue to increase. For the 160,000 airline pilots nationwide in 2017, there were only 21,000 aircraft dispatchers.
Polk State industry partners ExpressJet and JetBlue have both expressed interest in qualified, certified applicants, said Crump, who hopes to develop preferential hiring agreements that will lead to direct employment for students in the aircraft dispatcher field. Polk State Aerospace holds preferential hiring agreements with both airlines for pilots.
The accelerated program will provide students with the 200 hours of required training as well as the first attempt on the FAA exam, which has a 95 percent national pass rate. Classes will take place Monday through Friday with day options from 8 a.m. to 5 p.m. and night options from 6 p.m. to 10 p.m. The program will include five weeks of instruction and a week of exams.
The College has partnered with the Aviation Institute of Technology, which will provide the curriculum at Polk State Airside Center West in Lakeland. Aviation Institute of Technology's Adam Aboueid realized the absence of an aircraft dispatcher certification program in southwest Florida when he moved from North Carolina, where he developed a program at a community college after five years as an aircraft dispatcher.
"The FAA informed me that Polk State was interested in developing a program, and it took off from there," Aboueid said. "Polk State has the facilities to house the program, and I have the resources to develop the curriculum."
The program will be intensive, he explained, but will open a door of opportunities for students interested in the aviation industry.
"The industry is big and there are many places to take this certification," he said. "From commercial and public airlines to private operations, there are many avenues students can take."
Polk State Aerospace graduate John Ford echoed a similar sentiment. He received his Polk State Associate in Science (AS) in Aerospace Administration in 2015 and his Bachelor of Science in Aerospace Administration on Dec. 13.
Ford, who worked as a dispatcher after receiving his AS, said although the College did not offer an aircraft dispatcher certification program while he was a student, Polk State exposed him to a variety of airline jobs and gave him the skills he needed to be successful in the aviation industry.
"Polk State Aerospace was a turning point for me in my career," he said. "The program shed light on the different opportunities the industry has to offer, and I was awed by the idea of becoming a dispatcher. As a dispatcher, you communicate flight paths, weather, and safety-related items with the pilots, providing a challenging yet rewarding experience."
The aircraft dispatcher certification program is a collaborative effort between Polk State Aerospace and Polk State Corporate College, which facilitates most of Polk State's noncredit programs.
"This program will position students for rewarding, high-wage careers that fill local workforce needs, aligning with the mission of Polk State Corporate College and the College as a whole," said Howard Drake, Director of Polk State Corporate College.
The aircraft dispatcher certification program will accept up to 25 students for its first cohort, which is expected to start classes in late February 2019.
Prospective students may contact Eric Crump, Director of Polk State Aerospace, at ecrump@polk.edu or 863.298.6858.