Tampa Bay Career Pathways Consortium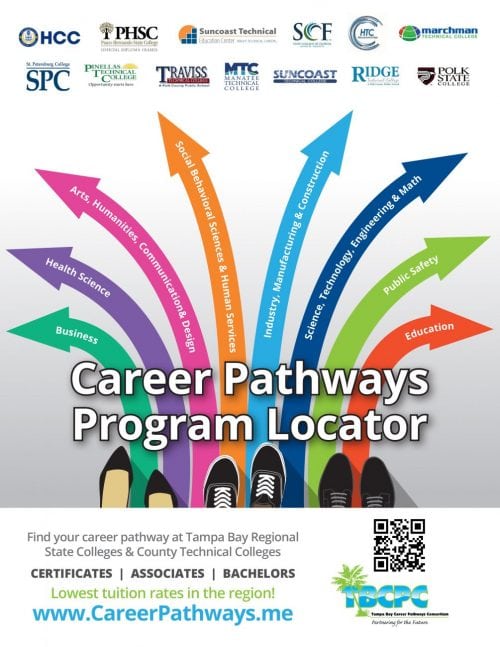 Did you complete a Career or Technical program in Hillsborough, Hernando, Pasco, Pinellas, Polk, Sarasota, and Manatee counties? Do you want to attend Polk State College? Polk State College is a member of the Tampa Bay Career Pathways Consortium. This consortium is a partnership between certain secondary and post-secondary schools from around the Tampa Bay metro area that create pathways between high school, technical college, and state college programs. For more information about these schools and potential free college credit, click HERE or contact your advisor.
If Polk State does not offer the career program you are looking for, go to our regional Program Locator at www.CareerPathways.me to find your program at partnering state colleges and county technical colleges.
See related link for Credit Request Form.