Discovery Summer
Upward Bound's six week Discovery Summer occurs on Polk State College's Winter Haven campus.  Students take part in an intensive curriculum with individual programs of study geared toward their particular academic needs and career goals.
DISCOVERY SUMMER ACTIVITIES
Academic enrichment courses
Career exploration and college planning in Student Development classes
Filmmaking classes for all students
Educational and occupational site visits
Incentive-based field trips each Friday (for students with "B" averages in Discovery Summer courses)
Career shadowing opportunities for rising seniors
Cultural and historical activities
Major academic and cultural enrichment trip at the end of the summer for students with "B" averages
Recognition and Awards Banquet in mid-August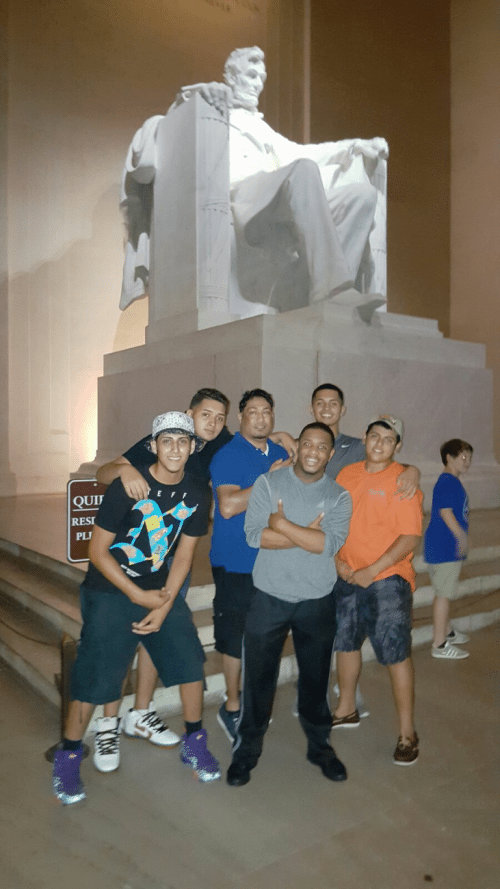 A group of Upward Bound participants enjoy a night tour of the National Mall in Washington, DC, during Discover Summer 2015. Here, several participants and chaperone Jesus Jaime pose at the Lincoln Memorial.