Speech & Debate Team Member Named FCSAA Forensics Student Of The Month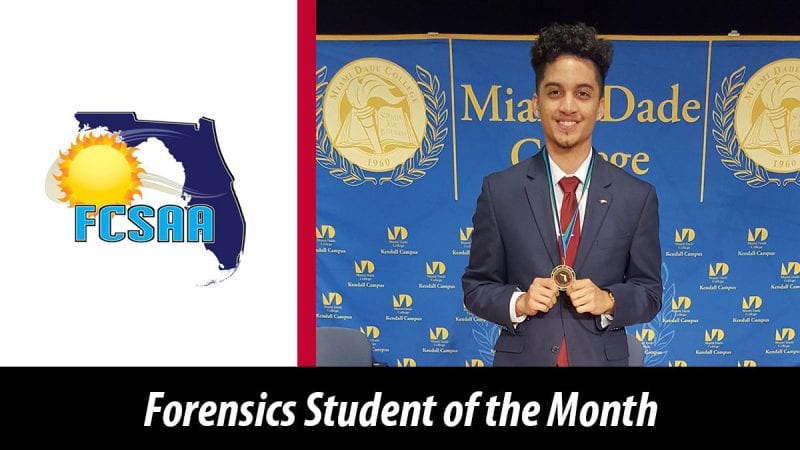 Polk State College student and Speech & Debate Team member Alberto Camargo was named the Florida College System Activities Association's (FCSAA) Forensics Student of the Month for February.
Camargo, who is pursuing an Associate in Arts degree, is one of the team's newest members and recently brought home a top novice award for persuasive speaking at the Florida Intercollegiate Forensics Association (FIFA) State Championship. He will present his speech at the Phi Rho Pi National Tournament in Daytona in April.
He also received a finalist award at Florida State College of Jacksonville's Star Invitational last semester.
Christina Gesmundo, Professor of Speech and Director of Forensics, nominated Camargo for the recognition due to his enthusiasm and strong desire to master Forensics, she told the FCSAA.
This season, Camargo has participated in persuasion, impromptu, and extemporaneous speaking, taking on each task professionally and diligently.
She noted that Camargo has demonstrated great leadership as part of the team, as well as to the College and community at large by representing the team at Student Government Association meetings.
"He has completely and fearlessly dived into Forensics and aims to achieve and perfect his contributions, all the while competing as a novice with a positive attitude and desire to improve," Gesmundo said. "I am proud to have Alberto on the team and I look forward to his continued growth as a leader and a competitor."