Polk State Voices of the People Concert Series to Open Third Season with Two Piano Quintets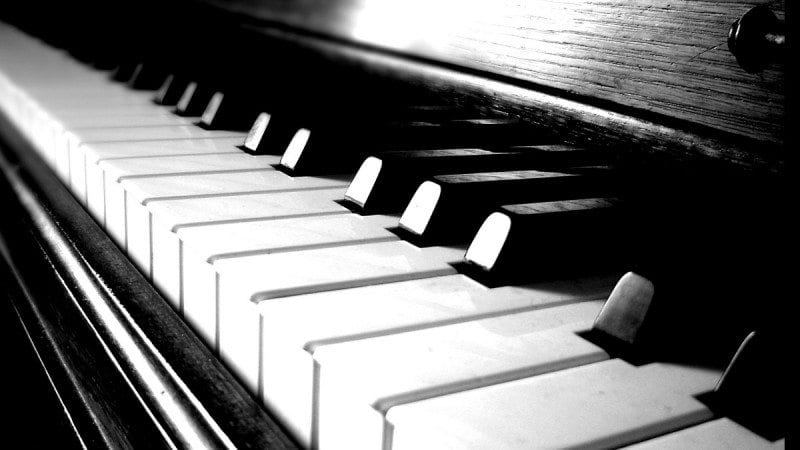 Polk State College's Voices of the People concert series will kick off its third season Saturday at 7 p.m. at the Polk State Winter Haven Fine Arts Theatre.
Voices of the People is a joint effort by the College's Philosophy Club and SALO (Student Activities and Leadership Office) to offer performances that combine classical music and themed readings.
The first concert of the 2014-15 season will feature Ralph Vaughan Williams' "Piano Quintet in C Minor," composed in 1903 and often described as "substantial" and "superbly written," and Franz Schubert's piano quintet, "The Trout," composed in 1819 and considered one of the most famous and beautiful pieces of chamber music ever written.
Lending their talents for the evening will be Polk State Humanities Professor Derek Menchan, also an accomplished cellist; Dee Moses, a double bass and orchestral studies professor at the University of South Florida School of Music; Byron Sean, a pianist who studied at the University of Michigan and the Royal Academy of Music in London; Carl St. Jacques, a violinist who has been heard in more than 20 countries; and Francisco Salazar Vara, a violinist who trained at The Juilliard School and has performed throughout Europe and North and South America.
Students from the Philosophy Club give readings on beauty to complement the music.
"Both the quintets are huge and gorgeous, but different in mood," said Menchan, Voices of the People organizer. "One — the Vaughan Williams piece — is brooding and dark, while the Schubert is happy and effervescent, but both are beautiful. Hence the readings on beauty."
Voices of the People is free to students and Polk State employees with College ID. Admission for all others is $5. Proceeds will go to Habitat for Humanity.
The Polk State Winter Haven Fine Arts Theatre is located at 999 Ave. H N.E.
A variety of events and more than 50 student clubs and organizations are offered through Polk State College's SALO (Student Activities and Leadership Office).