Polk State Student Makes Club History with Win at National Competition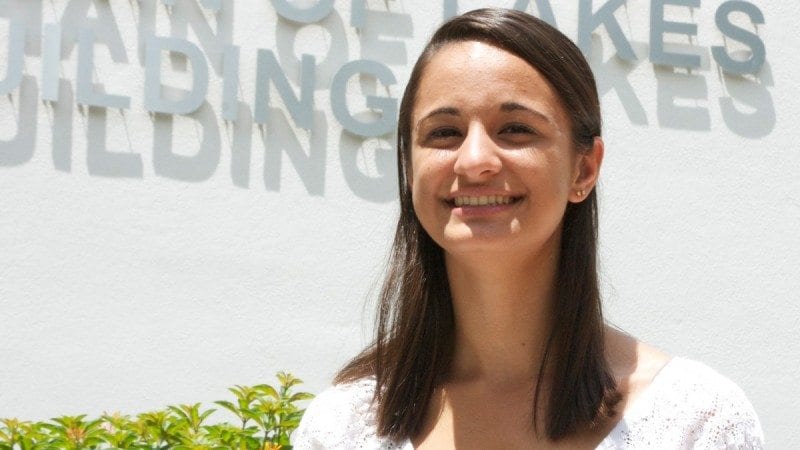 For the first time, a Polk State Chain of Lakes Collegiate student has placed first in a national competition for aspiring health professionals.
In late June, HOSA (Health Occupations Student Association) held its annual National Leadership Conference in Orlando.
Sarah Fleischman, a Winter Haven resident who will soon start her senior year at Polk State Chain of Lakes, made club history by placing first in her category — Clinical Specialty.
Competing against 70 other students from across the country, Fleischman created a 12-page portfolio about a clinical specialty, as well as a five-minute video in which she performed a skill related to that specialty.
Fleischman selected robotic microsurgery, which she'd previously studied at the College.
"Robotic microsurgery is so unique, and it's something I'm definitely considering doing in my future," she said.
In her HOSA video, Fleischman demonstrated robotic anastomosis. In the procedure, part of a vessel — say, for instance, an artery — is removed and the two resulting ends are sutured together.
Polk State Chain of Lakes began its HOSA chapter about four years ago. Fleischman is the first in club history to win at the national conference.
Fleischman is on track to graduate from Polk State Chain of Lakes Collegiate in 2015 with both her diploma and Associate in Arts degree. She plans to transfer to the University of Florida to study biology and ultimately attend medical school.
In addition to Fleischman, Sydney Weber, an Auburndale resident and rising senior at Polk State Chain of Lakes, also competed in the national HOSA event. She placed in the top 10 in Medical Reading.
Texas-based HOSA is a national organization for high-school and college students pursuing careers in the healthcare industry. HOSA provides members with opportunities to develop knowledge and leadership skills, with the ultimate aim being to enhance the delivery of health care.
Polk State College operates three public charter high schools, including Polk State Chain of Lakes Collegiate in Winter Haven, Polk State Lakeland Gateway to College Collegiate, and Polk State Lakeland Collegiate. All three high schools allow students to fulfill requirements for their diplomas while also earning college credits.