Chain of Lakes Collegiate High School

Our School's Vision Statement
"To excel in providing focused students a challenging environment where they can earn a high school diploma and college credits"
Announcements & Resource Links: 
 Congratulations to our COL A-Team placed 4th in the County Championship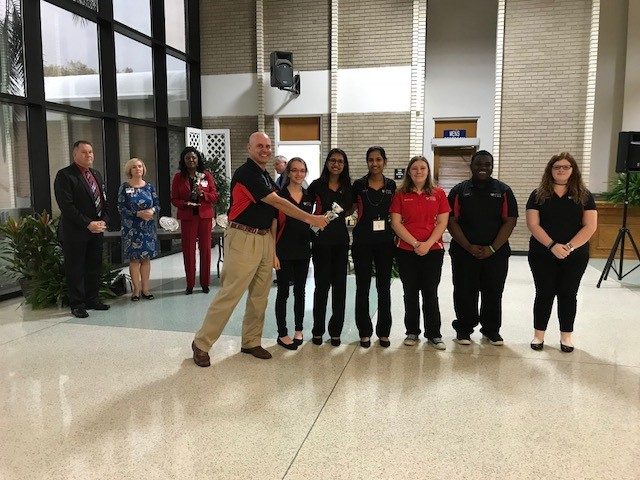 We heard from Governor Scott again!
COL RANKED #1 AMONG 448 PUBLIC HIGH SCHOOLS IN FLORIDA FOR 4 YEAR GRADUATION RATE FOR THE SECOND YEAR IN A ROW.
100% ON TIME GRADUATION RATE FOR 5 CONSECUTIVE YEARS.
School Grade 2017 – 2018    A
School Grade 2016 -2017  A
The governing board of Chain of Lakes Collegiate High School is the Polk State College District Board of Trustees.  Click on link for member names and meeting minutes.