Our School's Vision Statement
"To excel in providing focused students a challenging environment where they can earn a high school diploma and college credits"
Announcements & Resource Links: 
The Cake Auction
Date: April 19, 2018
Time: 8AM to NOON
Where: Polk State College Gym 
Track the auction online by using the blog URL provided below. Through the blog, you may call in to bid: 863.298.6800.
Check out our blog!
http://cakeauction.blogspot.com
Note: The winning bidder must be prepared to pay for and pick up his/her cake from the Polk State gym by no later than 3:00PM the day of the event.
 Congratulations to our COL A-Team placed 4th in the County Championship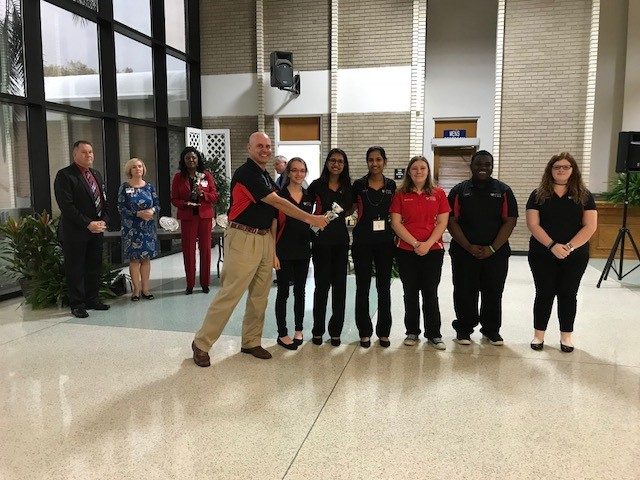 We heard from Governor Scott again!
COL RANKED #1 AMONG 448 PUBLIC HIGH SCHOOLS IN FLORIDA FOR 4 YEAR GRADUATION RATE FOR THE SECOND YEAR IN A ROW.
100% ON TIME GRADUATION RATE FOR 5 CONSECUTIVE YEARS.
COL Recruit Nights: Tuesday February 6 and Thursday February 15 at 6:30 p.m. in the Student Center
COL Prom: May 12, 2018 at Lake Ashton Country Club
4141 Ashton Club Drive Lake Wales, FL 33859 Time: 7 pm – 11 pm
School Grade 2017 – 2018    A
School Grade 2016 -2017  A
The governing board of Chain of Lakes Collegiate High School is the Polk State College District Board of Trustees.  Click on link for member names and meeting minutes.