About Our School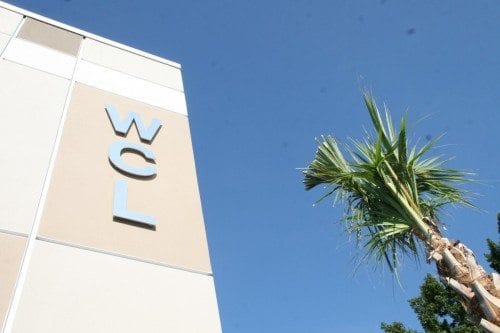 Who We Are
Polk State College Chain of Lakes Collegiate High School is a public charter school that provides highly motivated 11th and 12th grade students from throughout Polk County with a distinctive experience, blending traditional high school with collegiate coursework.
Requirements

You must have a minimum of 11 high school credits at the end of your tenth-grade year, an unweighted GPA of 3.0 or higher, and pass 2 out 3 sections of the PERT.
Cost
It is free to attend Chain of Lakes Collegiate High School. You can earn college credits, complete a work-based learning experience and take certification exams at no cost to you. The program even supplies college textbooks at no cost (textbooks are on a loan voucher program and must be returned at the end of each semester).
Location
Chain of Lakes Collegiate High School is located at the Polk State College Winter Haven campus.
Individualized Approach
Chain of Lakes Collegiate High School has advisers to help you find the schedule and coursework that best fits your special talents, plans, and capabilities. Upon acceptance, an initial academic planning meeting is scheduled to create a plan of study for your last two years of high school. Your counselor will guide and advise you through the process of registration and choosing classes. You will be able to take classes during the summer terms and evenings at no additional cost.
Accreditation
Chain of Lakes Collegiate High School is accredited by COGNIA and the Southern Association of Colleges and Schools.