Admission Information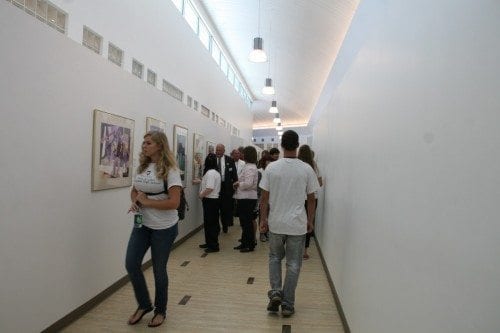 How to Apply
and submit it by the deadline with all the required documents. Any documents that are not submitted online with the application may be brought to the COL office by the July 13, 2020 deadline.
Completed application, including valid PERT score sheet, should be submitted online. Other documents may be delivered to the COL main office at the Polk State College Winter Haven Campus at 999 Avenue H NE or placed in the mailbox located on the wall at the entrance of the COL building. Students must also submit an official transcript.
You must be a high school junior or senior with an un-weighted GPA of 3.0 for the AA (Associate of Arts) degree program. You must have a minimum of 11 high school credits at the end of your tenth-grade year and be on track for earning a standard Florida high school diploma.  If you plan to apply in your ninth-grade year, you must be positioned to enter 11th grade in the upcoming school year.  In this case, you will be required to submit a written plan to demonstrate that you will have a reasonable chance of earning at least 11 high school credits before the next school year begins.
Students may apply in the spring of their Sophomore or Junior year of high school.  Public information meetings will be held in the month of February each year on the campus of Polk State College to provide detailed information about the school and the application process.  All potential applicants are strongly encouraged to attend one of these information sessions.

All applicants are required to take the PERT Test.

The PERT Test is an un-timed assessment taken on a computer. The test may be taken Monday – Saturday during the posted testing hours at the TLCC on any Polk State College campus. All testing supplies are furnished. Calculators are NOT permitted.

  You must bring a photo ID to test. However, a "PERT Testing Ticket" is required

To obtain a testing ticket you must complete a dual enrolled admission application online
Make sure you choose dual enrollment.  You will need to know your Social Security number.  A testing ticket will be emailed to you in two to three business days.

It is the applicant's responsibility to deliver a copy of the test score sheet to Chain of Lakes Collegiate High School office either with the online application, in person or by fax (863-298-6801) or mail (999 Avenue H N.E. Winter Haven, FL 33881).

The 2020/2021School Year Lottery application deadline is Monday March 2, 2020.  The application will open February 1, 2020.  Completed application, including valid PERT score sheet, should be submitted online. COL Recruit nights will be February 6th and 20th, 2020 at 6:30 pm in WST 126.