Polk State Lakeland's Eagle Jam Unites Students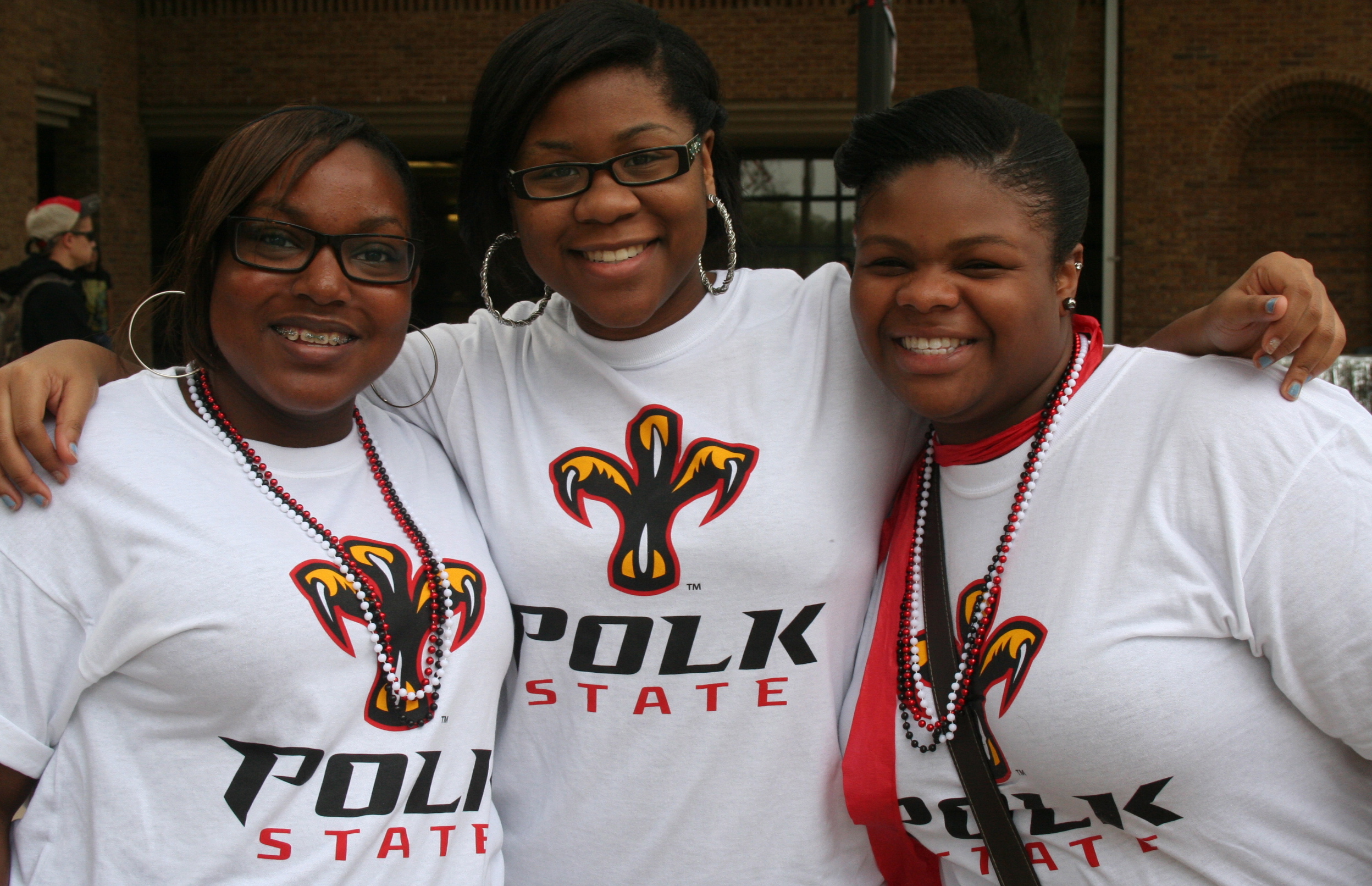 Polk State's Lakeland campus was brimming with school pride on Wednesday — just the effect Eagle Jam organizers wanted.
"For me, coming to Polk State is a dream. I want this to be the best college experience it can be for every student here," said Otis Wilson, vice president of the campus's Student Activities Board, which planned, organized and staged Eagle Jam.
Eagle Jam was intended as a way for students to socialize and learn about the nearly 50 clubs and various athletic programs the College offers.
"We want students to engage and experience everything that makes Polk State a great place to go to college," said Jessica James, SAB adviser and a student in the College's Bachelor of Applied Science program.
"Polk State has helped me a lot with my own education, because it is convenient and affordable. You don't have to go off to a university to get everything that a university offers."
The pep rally-esque Eagle Jam included Polk State merchandise giveaways, free food, inflatables, musical entertainment and a scrimmage between Polk State Soccer and the campus's intramural soccer team.
Melvin Thompson, director of Lakeland SALO (Student Activities and Leadership Office), estimated that during the four hours of Eagle Jam, about 400 students experienced the festivities, which were concentrated in the Student Mall area of the campus.
Student Andre Hunter, 21, a Lakeland resident, said if Eagle Jam was about bringing students together, it worked.
"This kind of thing really lifts us up. We have new colors and a new mascot and things like this help us connect with the new identity," he said.
 Polk State Lakeland Collegiate High School student Malia Novak, 16, of Lakeland, said on any other day, she would have already left campus by mid-morning. Instead, because of Eagle Jam, she spent Wednesday morning chatting with friends and getting her face painted with a leopard-print design.
"This joins us together. You get to meet new people and it makes going to school exciting," she said, just as a hired stilt walker strutted by, appropriately dressed in a Polk State T-shirt.