Polk State Lakeland Gateway to College Collegiate High School alum becomes published author with book embracing culture and diversity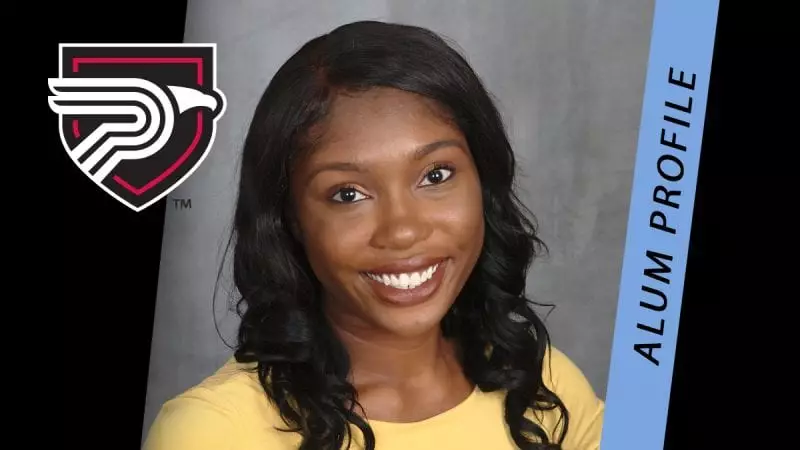 Abisola Adeyemo is always looking for the next challenge, and once she accomplishes it, she seeks out opportunities to share her experiences in hopes of inspiring others.
In 2015, she enrolled at Polk State Lakeland Gateway to College Collegiate to accelerate her higher education by earning college credit in high school. Today, she's a proud University of Central Florida student pursuing a bachelor's degree with aspirations to break into the competitive field of broadcast journalism. And with a love for storytelling in all its forms, Adeyemo can now add "published author" to her impressive résumé, with the recent release of her fiction novel "Melanin's Motive."
"This is an exciting moment, but I didn't get here without overcoming challenges, and I want students to know that they too can overcome challenges," Adeyemo said. "I believe Gateway prepared me for the obstacles I've faced. It prepared me for college and for life and gave me the tools I needed to be ahead of the game."
Adeyemo recalls her journey of self-discovery that started in her AP World History class in high school. She began to more closely identify with her Nigerian culture, which inspired her to start writing.
When she was a senior, she enrolled at Polk State Lakeland Gateway to College Collegiate and completed the first draft of "Melanin's Motive" to not only embrace her own culture but to also promote the acceptance of others.
She noted that African culture can be misrepresented in mainstream media.
"It's not always depicted in the best or most accurate light when it is actually quite beautiful," she explained. "I wanted my book to illustrate the beauty of African culture and to inspire readers to find the beauty in all cultures."
"Melanin's Motive" does this through authentic, detailed storytelling that is not only entertaining, but also informational, with footnotes guiding readers through the pages explaining definitions and origins of African dialects, foods, music, fashion, and more.  The story follows 18-year-old Kemi Okiki and her battles with the identity of her family, island country of Oloro, and ultimately herself.
"The story is truly inspired by my love for different cultures and embracing everyone," Adeyemo said.
Adeyemo will speak with Gateway students in College Success and General Leadership classes about her recent success and wants her message to be one of positivity and perseverance.
Her book, three years in the making, went through several rejections before ultimately being published by Lift Bridge Publishing in February.
"I sent my first draft to hundreds of publishers and receiving rejections was disheartening. When I finally received the call from my publisher, I thought it was a scam at first – I couldn't believe it," she said. "But it was the real deal, and I just want students to know that rejection is not the end for you, whether it's a college, a job, or another opportunity."
"Stay open-minded and continue to look for other options," Adeyemo said. "Perseverance is key."
Principal Corey Barnes called Adeyemo a shining example of what Polk State Lakeland Gateway to College Collegiate students can accomplish.
At Polk State's three charter high schools, students complete college credit, with many achieving Polk State Associate in Arts degrees simultaneously with their high school diplomas.
Adeyemo earned enough college credit in high school to graduate with her bachelor's degree a year early in May. She plans to write more books in the future but will focus for now on seeking employment with T.V. news stations across the U.S.
"Gateway taught me the skills I needed to be successful, overcome challenges, and follow my passions," she said. "I could not be more grateful."