Polk State Lakeland Gateway to College Collegiate High School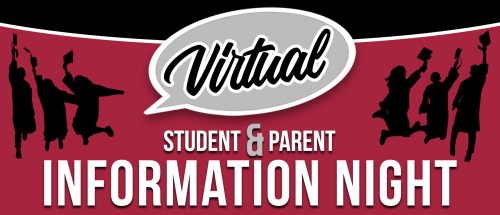 Register in advance
Registration for March 30  |  6:30 p.m. at:
https://polk.zoom.us/meeting/register/tZAocOytqTIiG9f46U5uwPX7FazRLXi58VGo
Registration for April 13  |  6:30 p.m. at:
https://polk.zoom.us/meeting/register/tZYucO-hrj8qE9FWWjfajWYMH_AOGYkdDVNm
After registering, you will receive a confirmation email containing information about joining the meeting.
Enrollment application is now open.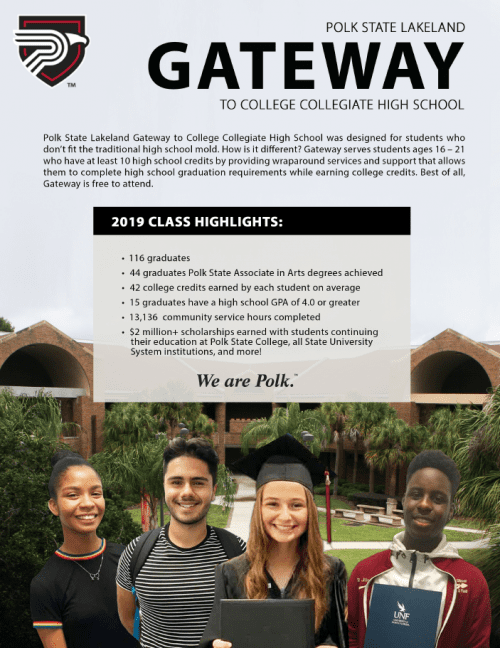 Polk State Lakeland Gateway to College Collegiate High School is an exciting new opportunity for area students, typically between the ages of 16 and 21, who have earned 45% of the credits required for high school graduation. All courses are taught on the Polk State Lakeland campus and offered during morning and afternoon hours, to provide students with maximum flexibility and opportunity for success. The school is funded in part through a grant from the Gateway to College National Network.
Make a Donation
If you would like to support Polk State Lakeland Gateway to College Collegiate High School, click here to