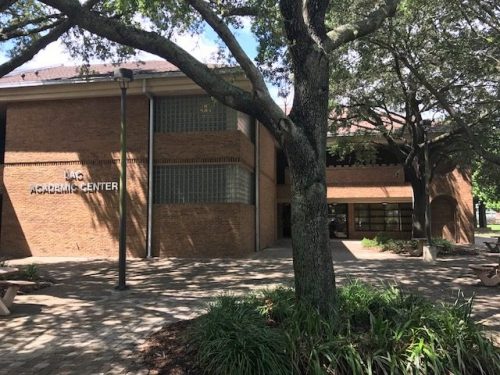 Admission for 2018-19 School Year
The informational sessions are scheduled for Thursday, April 3, and Thursday, April 17, at 6:30 p.m. in the LTB Auditorium on the Polk State Lakeland Campus, 3425 Winter Lake Road. 
You can apply by clicking here to complete the online application. As of 4.8.18, if you do not receive your Polk State Student ID upon initial application, the online Polk State College application system will email your Polk State student ID within 1-2 day(s). You may apply to Gateway through our online application and upload your PERT scores. Remember, you can start the application, save it, and return to complete.  The application deadline is April 27, 2018 at midnight. Lakeland Gateway to College Collegiate serves students in grades 11 and 12 who have earned at least 10 credits required for high school graduation. Students can expect to receive a standard high school diploma, at least nine college credits, a plan for transitioning to college or work, and skills for success.
Contact Information:
Dr. Corey J. Barnes, Principal – 863.669.2923
Dr. Meesha J. Downing, Assistant Principal – 863.669.2923
Ms. Kimberly Battle, Program Assistant – 863.669.2923
Ms. Virginia Richard, Instructional Technologist – 863.669.2322, ext. 6292