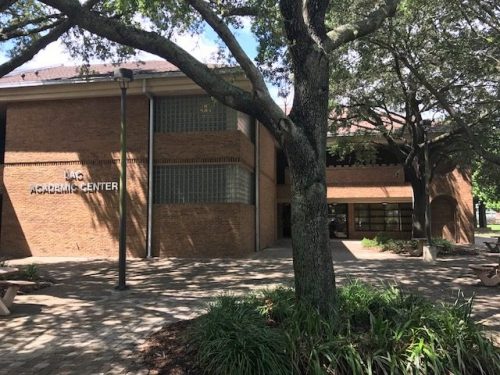 Admission for 2018-19 School Year
The informational sessions are scheduled for Thursday, April 3, and Thursday, April 17, at 6:30 p.m. in the LTB Auditorium on the Polk State Lakeland Campus, 3425 Winter Lake Road. 
The online application will be available on Thursday, April 3, 2018 after the first recruit night meeting. Lakeland Gateway to College Collegiate serves students in grades 11 and 12 who have earned at least 10 credits required for high school graduation. Students can expect to receive a standard high school diploma, at least nine college credits, a plan for transitioning to college or work, and skills for success.
Contact Information:
Dr. Corey J. Barnes, Principal – 863.669.2923
Dr. Meesha J. Downing, Assistant Principal – 863.669.2923
Kimberly Battle, Program Assistant – 863.669.2923