Admission Information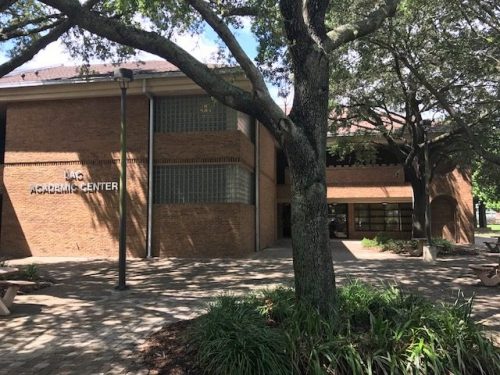 Admission for 2021-2022 and 2022- 2023 School Years
Polk State Lakeland Gateway to College Collegiate high school serves students who have earned at least 11 credits required for high school graduation. Students can expect to receive a standard high school diploma, at least nine college credits, a plan for transitioning to college or work, and skills for success.  The application process for Polk State Lakeland Gateway to College Collegiate High School is now open.    
During the application enrollment period, you can apply by clicking here to complete the Gateway application. You must also apply as a dual enrolled student to Polk State College here and the College system will email your Polk State student ID within 3-4 day(s). The Polk State College application may be completed at any time. Polk State College will send you an acceptance email, please be sure to save the email as it will contain required information.  Students who are accepted into Polk State Lakeland Gateway to College Collegiate High School will receive a second acceptance letter if applied for Summer or Fall 2022 by March 31, 2022.
After acceptance into Polk State Lakeland gateway to College Collegiate High School students will be required to take the Pert.  Students may take the Pert face to face by appointment with Gateway or online.   Students who wish to take the PERT placement test online will need a computer with internet access, as well as a webcam and microphone, and a quiet place to test independently. Calculators and other resources are not permitted. To request to take the PERT online, students should send an email to MDowning-Townsend@polk.edu, including their name and Polk State College student ID #.
Contact Information:
Dr. Meesha J. Downing-Townsend, Interim Principal – 863.669.2923, ext. 6197
Mrs. Tania Chandler, Student Resource Specialist – 863.669.2923, ext. 6449
Mrs. Cherie Murray, Program Assistant – 863.669.2923, ext. 6336