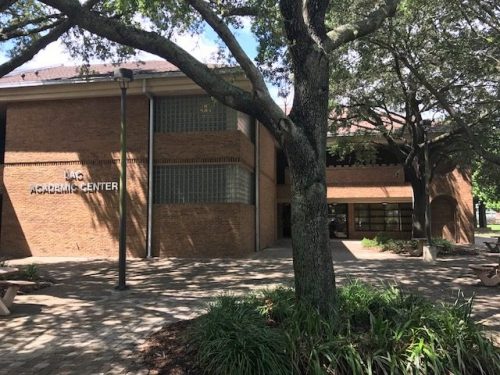 Admission for 2018-19 School Year
The application process is currently closed until March 2019.
During the application enrollment period, you can apply by clicking here to complete the application. You must also apply through Polk State College here and the College system will email your Polk State student ID within 1-2 day(s). When you apply to Gateway through our online application you must upload your PERT scores. Lakeland Gateway to College Collegiate serves students in grades 11 and 12 who have earned at least 10 credits required for high school graduation. Students can expect to receive a standard high school diploma, at least nine college credits, a plan for transitioning to college or work, and skills for success.
Contact Information:
Dr. Corey J. Barnes, Principal – 863.669.2923
Dr. Meesha J. Downing, Assistant Principal – 863.669.2923
Ms. Kimberly Battle, Program Assistant – 863.669.2923
Ms. Virginia Richard, Instructional Technologist – 863.669.2322, ext. 6292