Polk State College events celebrate Black History Month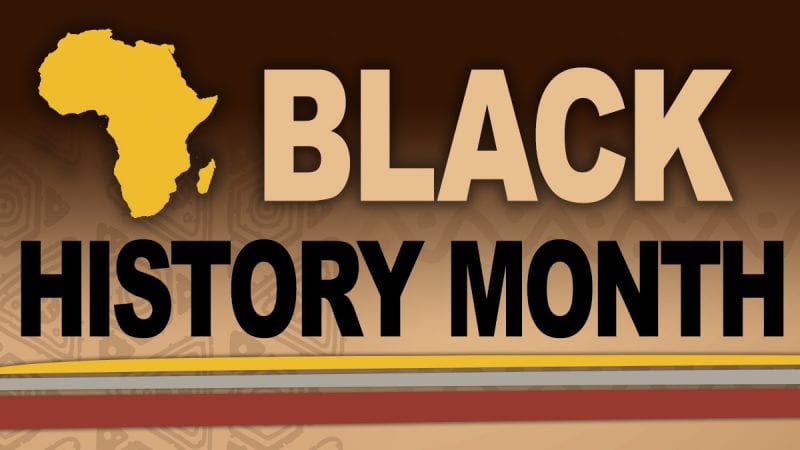 Polk State College is hosting a variety of events in honor of Black History Month, giving students, faculty, staff, and members of the community the opportunity to experience ethnic heritage, cuisine, music, art, and more.
The series of events kicked off Jan. 9 with the College's 15th annual MLK Celebration Luncheon, where hundreds of guests heard from keynote speaker Keith J. Gibbs, Director of Safety and Security for John Wesley Community Health and a retired veteran of the U.S.  Marine Corps. They also enjoyed a dance performance by Polk State Lakeland Gateway to College Collegiate High School students Santira Borders and Imani Fleming, and the Polk State College Foundation's presentation of student scholarship awards for inspiring essays about the civil rights movement.
The College also hosted "The Music of Sam Cooke: A Change is Gonna' Come" starring Brad Marquis on Jan. 18. Students, employees, and community members were transported back in time to experience the life of Cooke through music, allowing audience members to grasp the influential impact he had on all genres of music and the civil rights movement.
The College's celebration of Black History Month will continue Feb. 6 with ethnic cuisine served for lunch at noon in the Winter Haven Student Center, WST 126. The month will also include events part of the popular Voices of the People chamber music series and learning opportunities led by the Louis Stokes Alliances for  Minority Participation Program (LSAMP).
Polk State's Black History Month calendar is organized by the Office of Equity, Diversity, and Inclusion, with events that are also sponsored by the Student Government Associations for the Winter Haven Campus, Lakeland Campus, and Polk State JD Alexander Center, as well as the Honors Program and S.I.S.T.E.R.S. Club.
The celebration will culminate with Polk State's participation in the Black, Brown & College Bound Summit in Tampa on March 7, 8, and 9. To register, visit www.hccfl.edu/bbcb.
The events planned for the month are as follows. All events are free unless otherwise noted.
Ethnic Cuisine
Feb. 6 | 12 p.m. | Winter Haven Student Center, WST 126
Feb. 13 | 12 p.m. | Lakeland Student Center, LAC 1133
Feb. 18 | 11:45 a.m. | Polk State JD Alexander Center
Voices of the People: Rochelle School of the Arts Celebratory Concert
Feb. 8 | 7 p.m. | Rochelle School of the Arts | $5 donation suggested
Black History Month Gallery Exhibit featuring Michael Banks
Feb. 11 – March 14 | Monday – Thursday, 10 a.m. – 2 p.m. | Polk State Lakeland Art Gallery
STEM Week: Historical African American Figures in STEM Poster Session
Feb. 11 | 12 p.m. – 2 p.m. | Winter Haven TLCC Lobby
Who's Who?
Feb. 13 | 11 a.m. – 1 p.m. | Winter Haven Student Center Walkway
Community Heritage Day Festival
Feb. 16 | 10 a.m. – 4:30 p.m. | Lake Maude Park
Technology and Engineering Day Presentations
Feb. 18 | 1 p.m. – 3:30 p.m. | Winter Haven Campus, WLR 106
Dr. Earl Brown presents Africa's Contribution to Western Civilization and the "Afrikan Holocaust"
Feb. 19 | 12 p.m. – 1:15 p.m. | Winter Haven Student Center, WST 126
Celebrating African American History and Culture: Do It for the Culture
Feb. 21 | 10 a.m. | Polk State JD Alexander Center
Celebrating Sisters in History
Feb. 21 | 12 p.m. – 1:15 p.m. | Winter Haven Student Center, WST 126
Professor Derek Menchan presents Menchan, Baron Samedi, and the Wisdom of the Elders: A Talk for Students on Becoming
Feb. 28 | 11 a.m. – 1 p.m. | Lakeland Student Center, LAC 1133
Math Relay: Overcoming My "Math Phobia"
Feb. 28 | 11:30 a.m. – 1 p.m. | Lakeland LAC Courtyard
Black, Brown & College Bound Summit
March 7 – 9 | Tampa Marriot Waterside