Polk State Chain of Lakes Collegiate Students to Compete at National HOSA; Student Sarah Fleischman Named State President-Elect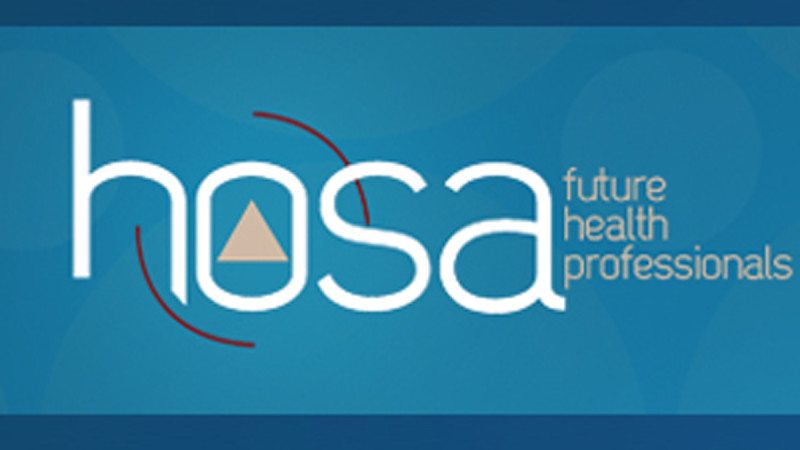 Several Polk State Chain of Lakes Collegiate High School students will compete at the Health Occupations Students of America's (HOSA) national competition, and one of those students has been named state president-elect for the organization.
HOSA-Future Health Professionals is a national organization for students pursuing careers in the healthcare industry. By providing students with opportunities to develop knowledge, skills and leadership, it aims to enhance the delivery of compassionate, quality healthcare.
The Florida chapter held its Leadership Conference in Orlando in March.
At the event, students Sydney Weber of Haines City and Sarah Fleischman of Winter Haven received the Outstanding HOSA Chapter award, qualifying them for the national competition.
Also qualifying for the national competition were Alaina Insua of Winter Haven, who placed fourth in Clinical Specialty; Laurel Tanke of Winter Haven, who placed third in Knowledge Test-Nutrition; and Jessica Chavez-Gerardo, Haines City, Gonzalo Gutierrez, Haines City, Dalton Reith, Auburndale, and Sherone White, Winter Haven, who placed third in Community Awareness Team.
HOSA's National Leadership Conference takes place in Anaheim, Calif., in June.
Fleischman's success at the state conference also included being named president-elect.
Other results from the state level included:
Barbara James Service Award — Marcus Tarver, Kunal Shah and Sarah Fleischman, all of Winter Haven; Sydney Weber, Haines City
Fifth Place in Medical Math — Rene Respicio, Winter Haven
The following students participated in the state conference, but did not place:
Medical Reading — Laurmi Hernandez, Winter Haven, Sydney Weber, Haines City
Prepared Speaking — Marcus Tarver, Winter Haven
Biomedical Debate 1 — Issam Katramiz, Heather Tanke, Victoria Whiting, all of Winter Haven
Biomedical Debate 2 — Jason Katwaru, Ryan Seelal, Payne Sewnarine, all of Dundee
Creative Problem Solving — Ogarth Hutton, Winter Haven, Chance Jones, Davenport, Joel Yap, Lake Wales
Health Education — Kunal Shah, Sarah Fleischman, both of Winter Haven
Health Career Display — McKenzie Kuehl, Winter Haven, Marlene Zapien, Bartow
Polk State College operates three public charter high schools, including Polk State Chain of Lakes Collegiate in Winter Haven, Polk State Lakeland Gateway to College Collegiate, and Polk State Lakeland Collegiate. All three high schools allow students to fulfill requirements for their diplomas while also earning college credits.