Polk State Chain of Lakes Collegiate and Lakeland Collegiate high schools designated as Schools of Excellence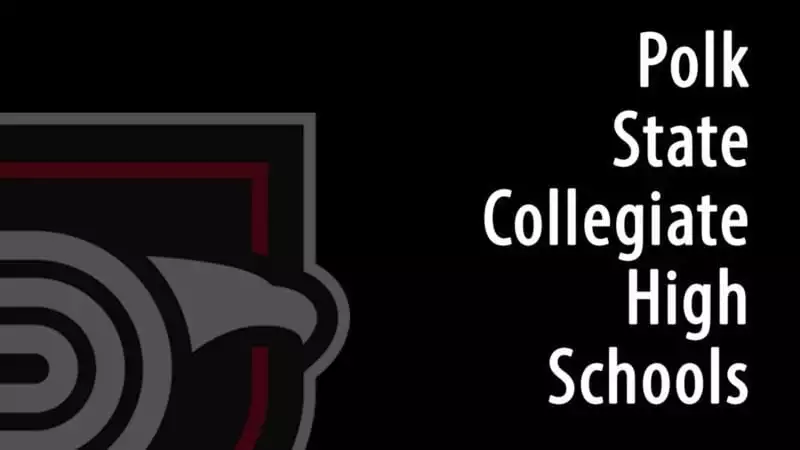 The State Board of Education has designated Polk State Chain of Lakes Collegiate High School and Polk State Lakeland Collegiate High School as Schools of Excellence for the second consecutive year, recognizing Polk State College's charter high schools for their high performances.
The Schools of Excellence program was created by the 2017 Florida Legislature to recognize schools with grades in the 80th percentile or higher for their grade groupings for at least two of the last three school years. To qualify, schools also must receive an A or B grade in each of the most recent three school years.
Chain of Lakes Collegiate and Lakeland Collegiate have achieved A grades and have maintained high-performing charter status for four consecutive years. They also rank No. 1 out of 448 public high schools in Florida for four-year graduation rates, graduating 100 percent of seniors on time for six consecutive years, although that is not part of the criteria for Schools of Excellence.
The Schools of Excellence designation grants the schools certain administrative flexibility, including greater autonomy for the principals in daily operations, exemption from mandated daily minimum reading instruction, exemption from established start and end times for the school days, and the calculation of class size based on school average.
"It is gratifying to be recognized for the hard work and commitment of our faculty and staff," Chain of Lakes Collegiate Principal Bridget Fetter said. "The administrative flexibility that come with being designated a School of Excellence will allow for more professional development choices for the faculty."
Polk State operates three charter high schools that allow juniors and seniors to simultaneously complete requirements for their high school diplomas while earning college credits. In many cases, students graduate with both their high school diplomas and Associate in Arts degrees.
Polk State Lakeland Gateway to College Collegiate High School, which receives a school improvement rating instead of a school grade due to differences in its mission, received for the second year in a row a "commendable" school improvement rating – the highest rating achievable. It is the only school in Polk County to achieve this status for the 2017-2018 academic year.