Learning Lounge: Snacks, Swag, And Tips For Students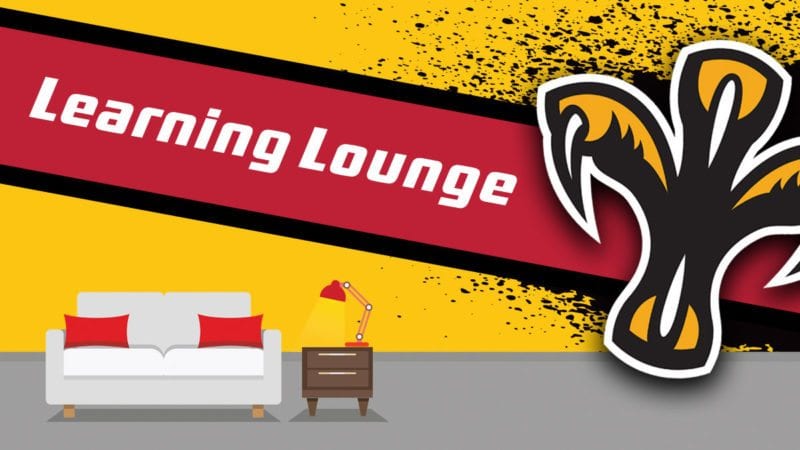 Students popped in for some popcorn and left with some knowledge Tuesday at the Lakeland Student Center.
They participated in the semester's first "Learning Lounge" session, which focused on ways students can obtain their degrees faster.
The series, which is part of the First Year Experience, will have a handful of half-hour sessions on success tips through December at both the Lakeland and Winter Haven campuses.
FYE is a program designed to help students adjust to college and the campus environment, learn about student resources, and gather the tools they need to be academically successful.
Niqui Pringle-Brown, Lakeland campus's success coach, led students Tuesday in a game that posed questions about academic advising, academic tools, and services available at Polk State College to help them stay on track to graduation.
Students earned a raffle ticket for each correct answer, which could be redeemed for Polk State "swag" from T-shirts to notebooks to drawstring bags.
"Which of the following choices could help a student stay on track at Polk State and graduate on time or faster than some of their peers?" Pringle-Brown read after a student's spin on the virtual game.
The student chose from the following answers:
Selecting an academic advisor or success coach to meet with regularly to review your progress and plans;

Getting engaged with activities on campus and forming meaningful relationships with people who can help you;
Working part time on campus through College Work-Study or as an Other Personal Services (OPS) worker;
Or,
If you answered "all of these," you're correct.
Cedric Wilson, a student working on his Associate in Arts degree, won two pieces of "swag" from the raffle, but said the best thing he left the session with Tuesday was information he didn't know before.
"The information about how to graduate faster was great and I plan to make an appointment tomorrow to meet with an advisor to lay out my educational plan," Wilson said. "I didn't know these services were available to me and I want to make the most of them."
Sofia Ortiz, another student who is working on her Associate in Arts degree, made plans with Pringle-Brown after the session to meet later that afternoon.
Ortiz said she also didn't know about advising services or the possibility to get her degree in less than two years.
"This was very helpful because I didn't know I could go on a fast track," Ortiz said. "I'm going to talk with her to see if I can get my AA in a year and a half then transfer to University of Florida or University of South Florida."
"I encourage students to come to these sessions," she added. "They're fun, you'll get a little swag and you'll learn a little something."
"Learning Lounge" sessions are from noon to 12:30 p.m. and are open to all students.
"Learning Lounge" sessions will be held on Wednesdays at the Winter Haven campus in the WLR second floor breezeway:
Sept. 6 – Graduate Faster!
Sept. 13 – What's Privilege? Led by SGA
Oct. 4 – Affording More Than Ramen Noodles – Managing Your Money
Oct. 11 – 1/2Appy Hour
Nov. 8 – Advice from a Master Procrastinator
Dec. 6 – Surviving Finals
"Learning Lounge" sessions will be held on Tuesdays at the Lakeland campus in the LAC Student Center:
Oct. 3 – Affording More Than Ramen Noodles – Managing Your Money
Nov. 7 – Advice from a Master Procrastinator
Nov. 14 – 1/2Appy Hour
Dec. 5 – Surviving Finals