Graduating Polk State Nursing student dedicates degree to sister with rare genetic syndrome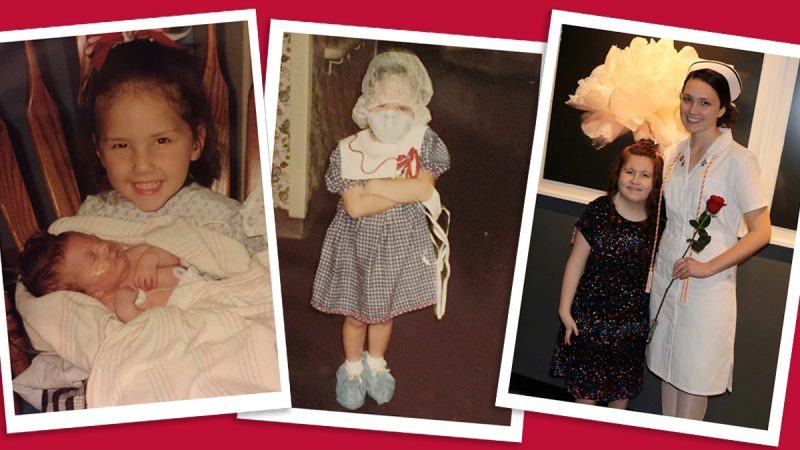 Lorann Pate started her Polk State College journey early as a Chain of Lakes Collegiate High School student, but her calling to become a nurse began even earlier as she has grown up watching her younger sister overcome challenges presented by the rare genetic King's syndrome.
Pate will receive her Polk State Bachelor of Science in Nursing degree on December 9 with the College's 125th graduating class with her sister and family cheering her on.
"Becoming a nurse was a calling that I believe God placed on my life at the age of 4 when my sister was born with King's syndrome," Pate shared. "Seeing her in the neonatal intensive care unit, along with all of her many other hospital stays over the years for 53 surgeries and other sicknesses, inspired me to become a nurse and care for others the way many nurses have cared for my sister."
King's syndrome is not widely understood but can include myopathy, which affects the muscles that control voluntary movement in the body, as well as muscle weakness and delayed motor development.
Doctors told Pate's parents that her sister wouldn't live more than a day after birth. She was discharged from the NICU after 32 days and is now 22 years old.
"She proved all the doctors wrong," Pate said. "Her strength has motivated me on my journey. She is the inspiration for all of this."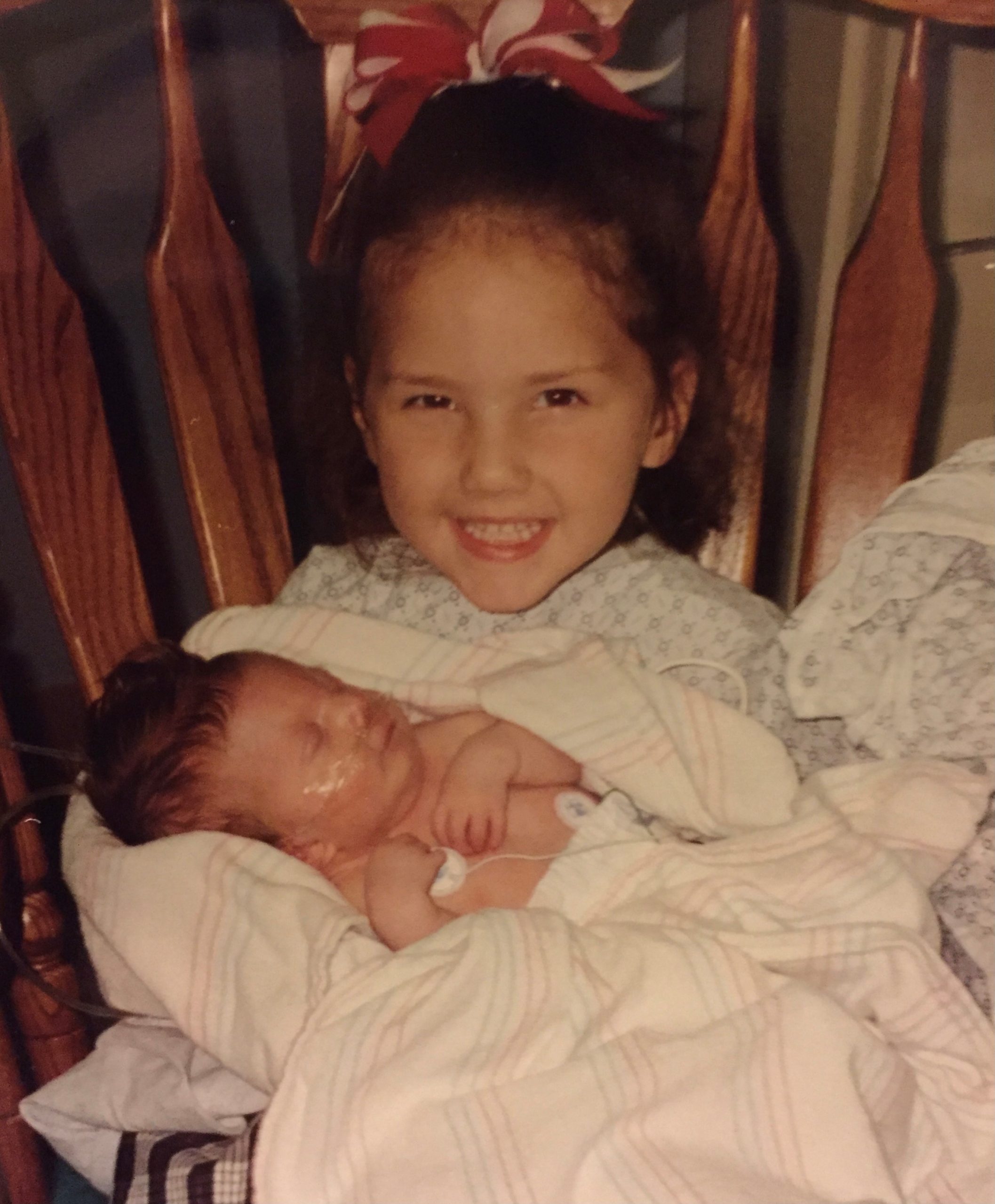 Pate enrolled at Polk State Chain of Lakes Collegiate High School in 2011. She went on to achieve her Associate in Arts and Associate in Science in Nursing degrees, both from Polk State.
She currently serves as a nurse in the acute care surgical unit at Lakeland Regional Health, where she has worked since 2017.
She enrolled in the Bachelor of Science in Nursing Program seeking professional growth and to build on the foundation she received from both the ASN Program and her experience in the field.
"I chose Polk State because it is one of the top nursing schools in the state," Pate said. "Why go off somewhere when this amazing program is right here at home?"
Polk State Nursing graduates consistently exceed national and statewide pass rates on the National Council Licensure Examination for Registered Nurses (NCLEX-RN), with Polk State graduates achieving a 96 percent pass rate in 2020 compared to 82 percent at the national level and 62 percent at the state level.
Pate noted how she also discovered early on in her career the great reputation Polk State nurses have in the field.
"When I started and was in the nurse residency program, there was a handful of us from Polk and the nurses told us that they can tell which nurses come from Polk because we are very well prepared," she said. "That makes you feel confident as a new nurse."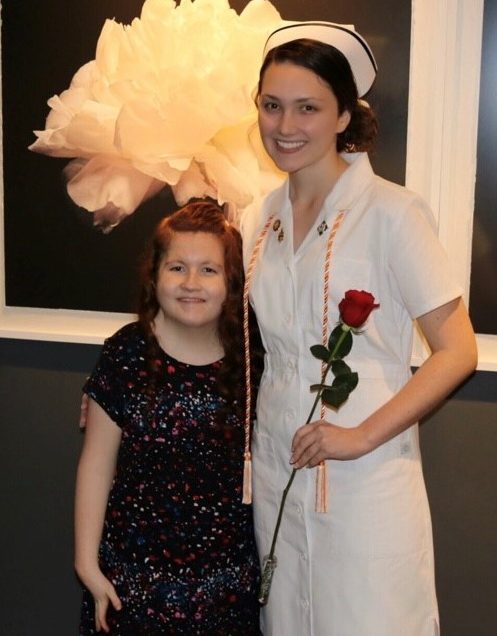 Pate added that she would recommend Polk State to others seeking to advance their education and careers.
"Polk State is a great College. I have never had a bad experience, through high school until now," she said. "The teachers and staff are amazing, and everyone is helpful."
She encouraged students to, "keep going. Don't give up. Even when it becomes overwhelming."
Her sister will continue to inspire her.
"She's my best friend," Pate shared. "Experiencing nursing on the family side and on the nurse side has caused me to have even more compassion for my patients. I am incredibly thankful for Polk State and the College's wonderful nursing professors who have made my journey possible so that I can continue to provide my patients with the highest quality of care."