Commencement Countdown: BAS Students Credit Polk with Affordable, Convenient Path to Higher Degree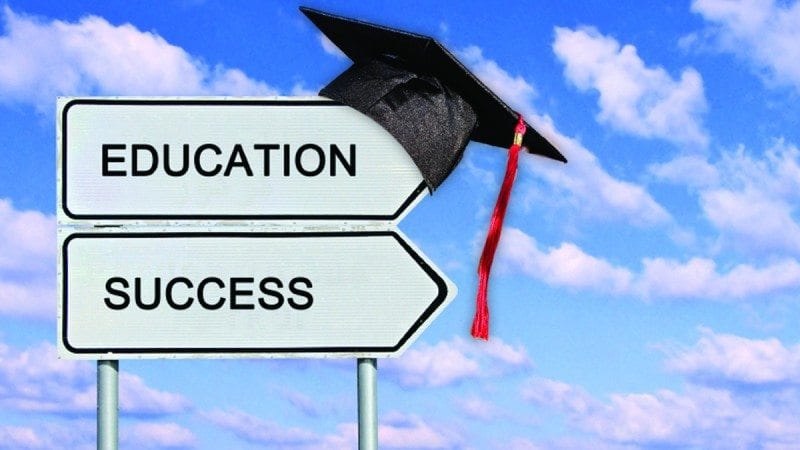 Four years ago, in response to the local business community's need for a more highly trained workforce, Polk State College launched its first bachelor's degree — the Bachelor of Applied Science in Supervision and Management.
When it launched, nearly 200 students signed up to take classes, exceeding the College's projections. The program has only grown since, and today nearly 1,400 students are taking classes toward the BAS degree.
Here we meet three BAS students who will graduate in May. Their aspirations vary, but each says that Polk has made it possible for them to pursue their baccalaureate degrees — and dreams.
Polk's spring commencement will take place at 6:30 p.m. on May 8 at The Lakeland Center. Prior to the ceremony, news@polk will be profiling graduates, the path they took to the commencement stage and their plans for the future. To suggest graduates who should be included in these ongoing profiles, please email news@polk.edu.
Brittany Healy: "I Have the World at My Fingertips"
Brittany Healy didn't know for sure how far she'd go in her education.
Now, as she prepares to graduate with her Bachelor of Applied Science in Supervision and Management, she can't believe how far she's come.
"I really have the world at my fingertips," said Healy, 22. "I can go anywhere from here."
Healy has long dreamed of starting a nonprofit and business built around her passion for horses. On the business side, she'd drive a horse-drawn carriage for weddings and other special events. On the nonprofit side, she'd operate a rescue ranch where children with disabilities could interact with her horses.
She had her dream, but after graduating from Auburndale High School, she didn't know exactly what sort of education she needed to make it happen.
She enrolled at Polk State for obvious reasons: convenience and affordability.
"I've been able to attend classes at both the Lakeland and Winter Haven campuses," said Healy, who lives in Auburndale. "Plus, it's affordable. I got a Pell grant and scholarships, and that aid went a lot farther at Polk then it would have somewhere else."
After earning her Associate in Arts degree in 2012, she decided to continue at Polk to earn her BAS.
"I didn't know how far I would go, but it was easy to stay at Polk and just go right into my bachelor's degree," she said.
Healy will graduate this May, an accomplishment made even prouder because she doesn't have any student-loan debt. That's in stark contrast to her brother, who will soon graduate from the University of Florida with about $40,000 in student loans.
She plans to start working right away, and is excited that the money she earns will go straight into her pocket. In a few years, she hopes to have saved enough to go into business for herself.
"I'm going to help children and bring a smile to people's faces. I can't wait," she said.
Jeffery Johnson: "It Opens Up So Many Doors"
When he relocated to Polk County from South Florida, Jeffery Johnson, 22, brought with him an associate's degree from Edison State College — and the desire to keep going in his education.
Polk State quickly emerged as his best option for earning a bachelor's degree. 
"A few of my friends referred me to Polk," he said. "Everything just fell into place."
Johnson currently works as a client service specialist for SunTrust, but ultimately aims to work in higher education administration.
Polk State's BAS, with its concentration in business administration, fit just right into his plan. Plus, he could easily juggle his classes and his job.
"Polk is affordable and convenient," he said. "There are locations right here in Lake Wales, where I live, but I took most of my classes just up the road in Winter Haven. Even when I had to go to the campus farthest away — Lakeland — it was only 45 minutes from my house."
Johnson is a first-generation college student. Growing up, it was always made clear to him that if he wanted to go to college, he was going to have to find his own way to pay for it.
"It was either qualify for financial aid, or don't go to school," he said. "My family couldn't contribute financially."
Johnson received Florida Bright Futures Scholarship funding, and he qualified for a federal Pell grant. Between the two, combined with the low cost of tuition at Polk, Johnson will graduate in May completely free of student-loan debt.
"If I had gone to a big university, I doubt I would be debt-free," he said. "I've been talking to my girlfriend, making plans for the future. Being debt-free, that provides a solid foundation for the family we may start. It opens up so many doors."
Since moving to Lake Wales, Johnson has encountered several Polk State alumni in the area's business community. He's proud to be joining their ranks.
"It's awesome to see the caliber of graduates who have come from Polk State, and it's great to become a part of that," he said.
Jasmine O'Neal: "I Will Set the Example for My Kids"
After serving in the U.S. Navy for eight years, Jasmine O'Neal entertained a lot of educational options, but finally settled on Polk State College.
"It was mainly the convenience of Polk," said O'Neal, who grew up in Polk County and graduated from Kathleen High School.
"With my military education benefits, I could have gone anywhere, but Polk is close to home and it offered classes in the evenings, which worked for me and my family."
O'Neal, 35, had earned her associate's degree while in the service. She wasn't exactly sure what to do next, but Polk's BAS — and particularly its concentration in Public Safety Management — piqued her interest.
"I'm thinking about maybe becoming a probation officer, or maybe a job working for a government agency," she said.
While O'Neal talks about her journey from military service to college student, her four-month-old son fusses in the background. His name is Jazahri, and he was born just two months before O'Neal originally planned to graduate, in December 2013.
With Jazahri's arrival, O'Neal, who also has a 4-year-old daughter, delayed graduating until this spring. She credits the convenience of Polk's locations and class schedules for allowing her to juggle caring for her children with also pursuing her degree.
"I couldn't have done this at another school," she said.
When she crosses the stage this May, she'll become the first in her family to earn a bachelor's degree. It's a proud achievement, and one she knows will change the trajectory of not only her life, but also her children's lives.
"This is exciting because I will set the example for my kids," she said. "I hope I can instill in them that with hard work, they can do anything. I want them to have better opportunities. Education, it not only increases your financial prospects, but it's something no one can ever take away from you."
The Bachelor of Applied Science in Supervision and Management includes concentrations in Business Administration, Business Information Technology, Healthcare Administration, Public Administration, and Public Safety Management. In addition to the BAS, Polk State offers a Bachelor of Science in Nursing and Bachelor of Science in Criminal Justice. In fall 2014, Polk State will launch a Bachelor of Science in Aerospace Sciences, and more bachelor's degrees are in development.