Kids at College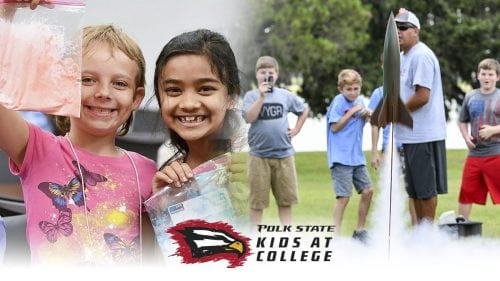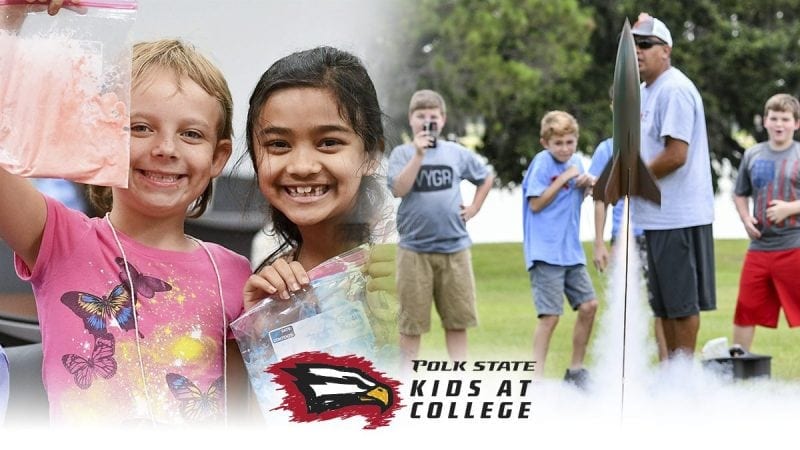 Polk State Kids at College has been a favorite of Polk County families for over 25 years. Children ages 5-14 choose from a wide variety of classes in topics such as 3D Printing, Art, Robotics, History, Science, Balloon Twisting, Star Wars, and Video.  The cost per class ranges from $55 to $75.
2020 Registration will open in May 2020
Please email your name and address to kidsatcollege@polk.edu to receive notification when registration is open.
2020 Kids at College
Session I:  June 15 – 25 (Monday – Thursday)
Session 2: July 6 – 16 (Monday – Thursday)
Polk State, Lakeland campus, 8:15 a.m. – 12:30 p.m.
Polk State, Winter Haven campus, 1:15 p.m. – 5:30 p.m.
Sign up for Kids at College Updates!
Receive notification when registration opens and important Kids at College updates.
For additional information, please contact us at kidsatcollege@polk.edu or bbracewell@polk.edu.
View the 2019 Kids at College Photo Gallery
View the 2018 Kids at College Photo Gallery