Kids at College 2021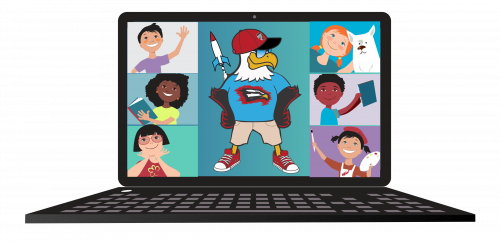 Kids at College: Online Edition! classes offered include classics like Rocketry, 3D Modeling, and Balloon Twisting, as well as new adventures like Pop-Up Books and several new STEAM-based classes.  Click here for a full list of classes, costs, and schedules! 
Classes will be held online in two, 2-week sessions, Monday through Thursdays with costs ranging from $60 to $70 per class. 
Session I:
June 21 – July 1, 2021
Session II: July 12 – July 22, 2021
PACKET PICK UP DATES!
For those classes with supply kits, packets will be distributed to students. Please pick up packets for both sessions at one of these locations / times.
Winter Haven Campus – Fine Arts Building Theatre Entrance
Thursday, June 17, 2021
11:00 am – 1:00 pm
4:00 pm – 6:00 pm
Lakeland Campus – Bus Loop
Friday, June 18, 2021
3:00 pm – 6:00 pm
Sign up for Kids at College Updates!
Receive notification when registration opens and important Kids at College updates.
Join us on Facebook for messages and updates from Kids at College!

For additional information, please contact us at kidsatcollege@polk.edu or bbracewell@polk.edu.
View the 2019 Kids at College Photo Gallery
View the 2018 Kids at College Photo Gallery