Polk State College is transitioning from PAL to Canvas, which students will use to receive important course updates, submit assignments, communicate with professors, and more. Starting spring 2018, students will navigate their traditional, online, and hybrid courses through the new system, which has an easy-to-use interface, a mobile-friendly app, and a 24-7 help desk.   The College will notify students with more information through College email, social media, and PAL.
Login Information
Go to canvas.polk.edu.
Username: Log in using your my.polk.edu email address (i.e. if your email address is jdoe@my.polk.edu, then your Canvas username is jdoe@my.polk.edu).
Password: Use your student ID with the first letter capitalized.
Training Opportunities
Complete Canvas student orientation: canvas.polk.edu/courses/1662
Students who complete the orientation will be entered into a raffle to win prizes in late November.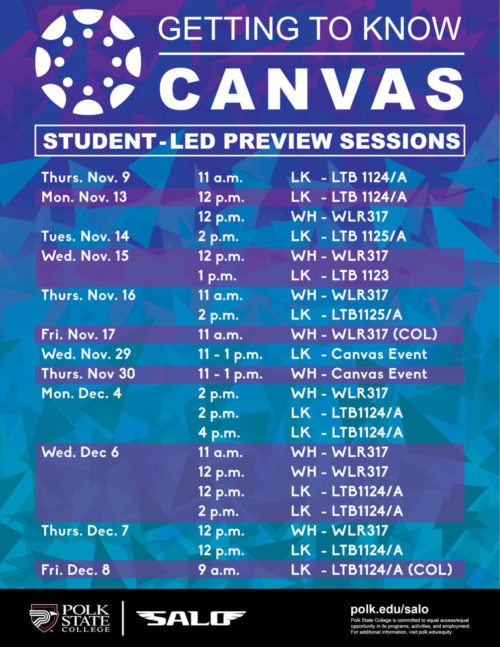 Resources
Download the App (Android and iOS).
If you have trouble logging in to Canvas, contact the student help desk at 863-298-6839 and select option No. 2.