Upcoming Theatre Auditions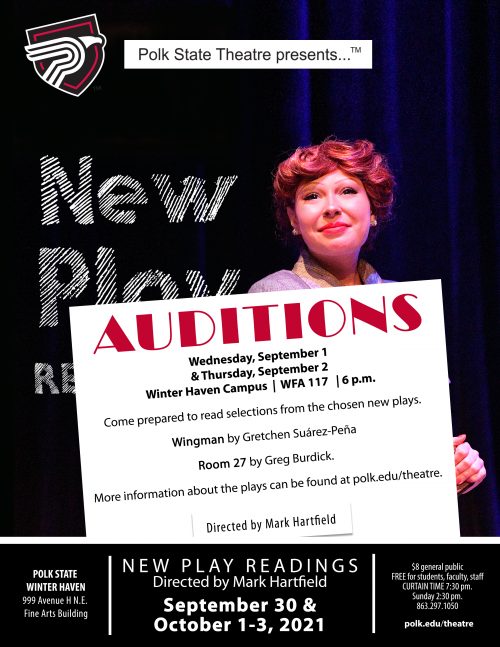 Wingman by Gretchen Suarez-Pena
Ever wanted to know what the person you are dating was thinking?  Have you ever wished you knew exactly what to say or do to make them happy?  Then call the Wingman!  – This is where the funny new one-act play by Gretchen Suarez-Pena begins and it ends in another place altogether.  Featuring a diverse cast of two men and two women, this play will be a fun read.
Room 27 by Greg Burdick
In a metaphysical mashup of No Exit, and Waiting For Godot, Janis Joplin, Jimi Hendrix, Kurt Cobain, Amy Winehouse, Jim Morrison, and Brian Jones are trapped together in a time-worn dressing room. They're waiting to go onstage for the Concert-To-End-All-Concerts, but the show can't start until the last musician of their band arrives: a drummer.  If you've ever wanted to be a rock legend – this is your chance.  This play is witty and sometimes just wrong.  But also a lot of fun.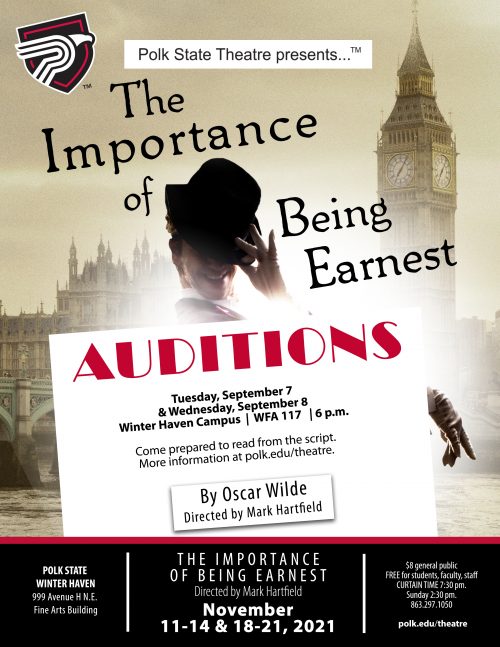 Oscar Wilde's madcap farce about mistaken identities, secret engagements, and lovers' entanglements still delights audiences more than a century after its 1895 premiere performance. The rapid-fire wit and eccentric characters of The Importance of Being Earnest have made it a mainstay of the American and English stage for decades.  We are looking to cast the best actors, regardless of what is typical, traditional, or historical, for this production.