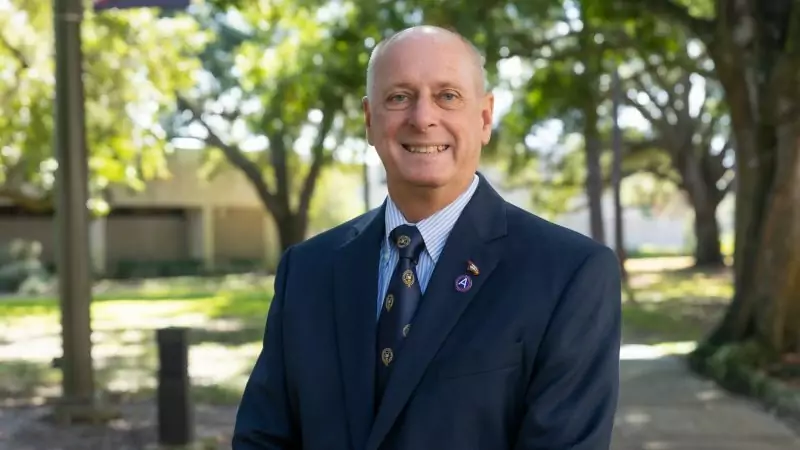 Phone: 863.669.4925
Internal Extension: 6355
Email: hnold@polk.edu
Office: LLC-2242, Lakeland
Station: 61

Dr. Herb Nold is a professor of Business Administration at Polk State College, where he teaches strategic management, operational management, leadership and the Capstone experience on the Lakeland campus.
Prior to entering academia, Dr. Nold had a distinguished 30-year career in the private and public sectors. His experience ranges from being a manufacturing engineer to a controller and chief financial officer with responsibility for operations, information technology, and human resources, in addition to the classic accounting and finance functions. Dr. Nold blends decades of practical experience with textbook theory to enhance the educational experience and help students connect theory with practice.
Dr. Nold holds a Doctor of Management from the University of Phoenix School of Advanced Studies and an M.S. and B.S. in Education from Northern Illinois University. He is also a Certified Public Accountant.
Dr. Nold's research has been published in numerous journals and has been widely cited. He has published two book chapters and released his first book titled, "Knowledge Creation and Agility as a Competitive Advantage: Mobilizing People in a Turbulent World."
He has received international recognition with two "Best Paper" awards, one from the Emerald Literati Network titled, "Linking Knowledge Processes with Firm Performance: Organizational Culture" in 2013 and the other in 2012 by the Common Ground Publishing, for "Using Knowledge Processes to Improve Performance and Promote Change: Continuous Loop Model and Cultural Enablers." His current research on cultural dimensions that influence organizational agility has received worldwide acclaim.
He has also published in Journal of Knowledge Management Research, Journal of Knowledge Management Research and Practice, International Journal of Management, Journal of Intellectual Capital, and the International Journal on Knowledge Culture and Change in Organizations.
Dr. Nold is also a principal of Agility Insights, LLC, a management mentoring firm.