Polk's Top Grads: Gateway Valedictorian "Has the Tools" to Study at University Level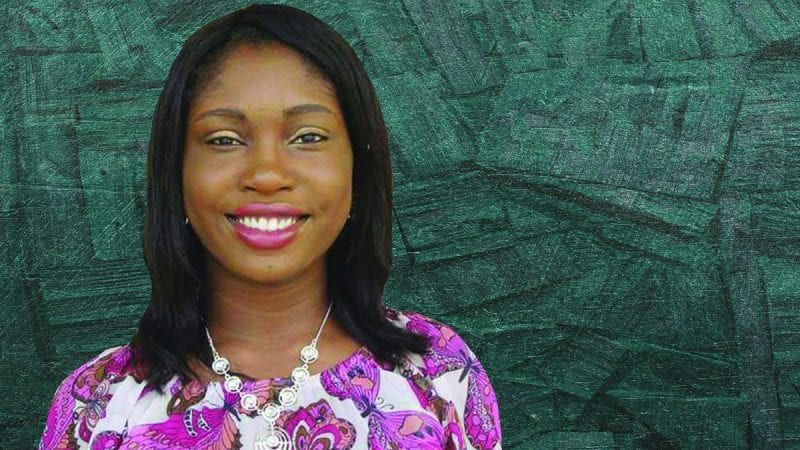 After her experience at Polk State Lakeland Gateway to College, valedictorian Abisola Adeyemo is prepared — and excited — to continue her education.
Adeyemo, a resident of Lakeland, graduated June 6, at the top of her class with a grade-point average of 4.082.
Polk State Lakeland Gateway to College specializes in helping students between the ages of 16 and 21 who have, in most cases, disengaged from studies at their traditional high schools. At Gateway, students are able to complete the requirements for their high school diplomas and earn college credits.
In Adeyemo's case, traditional high school felt too restrictive. At Gateway, she was able to build a schedule that suited her personal needs and interests — and she thrived.
"Gateway was a lot less stressful but was still academically challenging," she said. "I got to do things I didn't get a chance to do before … The courses offered throughout my Gateway experience gave me great background knowledge in my field and allowed me to express who I want to be."
While at Gateway, Adeyemo began writing a blog, as well as a book, called "Afro Centric," that she hopes to publish one day. Both the blog and the book fit with her plans to transfer to the University of Central Florida and study broadcast journalism.
"It's going to be a culture shock," Adeyemo said. "But Gateway has given me the tools that I need."
Polk State College operates three public charter high schools, including Polk State Chain of Lakes Collegiate in Winter Haven, Polk State Lakeland Gateway to College Collegiate, and Polk State Lakeland Collegiate. All three high schools allow students to fulfill requirements for their diplomas while also earning college credits.