Polk's Phi Theta Kappa Members Bring Home Numerous Honors from Convention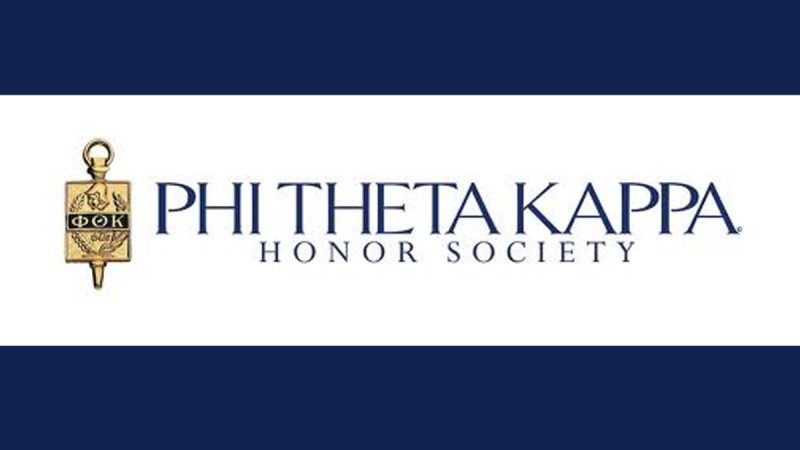 Polk State's Phi Theta Kappa chapters brought back several honors — including a top administrator award — from the organization's recent convention.
Phi Theta Kappa is the international honor society for two-year colleges. Polk State College has two chapters of Phi Theta Kappa: Xi Pi for the Winter Haven campus and Beta Upsilon Upsilon for the Lakeland campus.
During the organization's convention last month in Orlando, Steve Hull, Lakeland campus provost, received the Shirley B. Gordon Award of Distinction.
Phi Theta Kappa bestows the Shirley B. Gordon Award to college presidents and campus CEOs to honor their efforts to support the organization. The award is named for Phi Theta Kappa's longest-serving board of directors chair.
Hull was one of 14 recipients of the international award.
"I am honored and humbled," Hull said. "This award means so much to me because I was nominated by the students and staff from Polk State."
Hull also received the Florida Region Distinguished Administrator Award.
Polk State's other awards included:
Beta Upsilon Upsilon, which is only eight months old, earned Five-Star standing. Advisor Penny Morris said most chapters need more time to reach the Five-Star level. Stars are given for community service, research projects and other criteria, and Five-Star is the highest level a chapter can reach.
Beta Upsilon Upsilon Upsilon was named communications chapter for the Florida region, meaning it will be responsible for publishing a quarterly electronic newsletter. The chapter campaigned to win the communications role.
Beta Upsilon Upsilon President Jennifer Freijomel received the organization's All Florida Scholarship, worth $2,000 per year, and the Sunshine Scholarship, worth $500.
Beta Upsilon Upsilon member Robert Gerber received regional awards in poetry and art.
Xi Pi was named a Distinguished Chapter, ranking seventh out of 57 chapters in its region.
Xi Pi also earned its third consecutive Five-Star status.
Biology Professor Anthony Cornett, advisor of the Xi Pi chapter, received the Distinguished Advisor Award, which is given only once to advisors with four or more years of service. Distinguished Advisor is an international award.
Xi Pi President-elect Pat Furnish was named Distinguished Member, an international award.
Xi Pi Past-President Christina Urbina was named Distinguished Officer, a regional award.
Urbina also received the Fish Fanatic award for promoting College Fish, Phi Theta Kappa's online resource for helping students research colleges, access scholarships, and receive advising and transfer planning assistance. The award was given on the regional level.
Also during the conference, Urbina made her bid for vice president of Phi Theta Kappa's Division II, which encompasses 318 chapters in Alabama, Florida, the British Virgin Islands, Georgia, Kentucky, Louisiana, Mississippi, Tennessee and Texas.
Urbina ran on a platform called "Bars to Stars," and openly shared her story of overcoming troubles with the law and other setbacks to achieve higher education.
Urbina did not win the election, coming in second, but her efforts inspired the Polk State delegation nonetheless.
"Everyone was coming up to her, commending her and telling her they were going to vote for her," Furnish said. "They were blown away at how open she was. She brought tears to my eyes. She motivates me. She is real-life. She's done jail time and now she's back in college. She showed others that if she can do it, anyone can."
Urbina said her experiences at the convention have inspired her to pursue a public-speaking career.
Phi Theta Kappa is one of more than 50 clubs and organizations offered through the College's SALO (Student Activities and Leadership Office).