Polk State's collegiate high schools celebrate three 2021 Silver Garland winners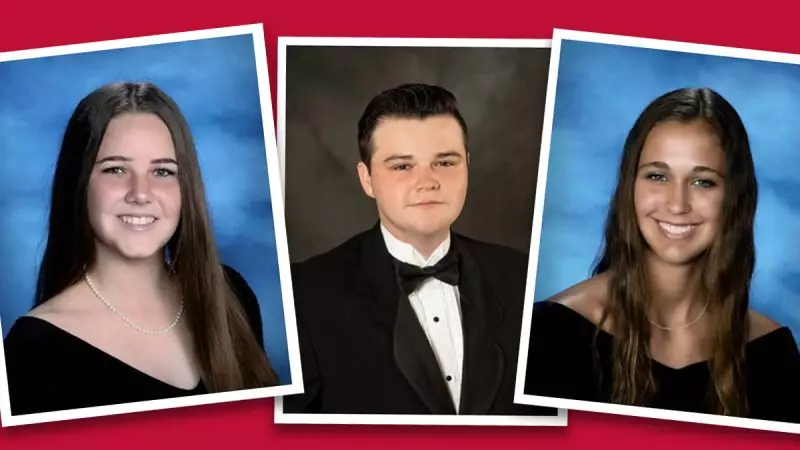 Polk State College's Chain of Lakes Collegiate High School and Lakeland Collegiate High School are celebrating three seniors who received 2021 Silver Garland Awards during The Ledger's 45th annual event honoring Polk County high school students.
Silver Garlands are awarded to 11 students each year not only for their academic achievements but also for their community service and special talents. The Silver Garlands received 151 nominations this year from both public and private schools.
From Polk State Chain of Lakes Collegiate High School, Chanley Pfingston was recognized in the area of Athletics and Jenna Webb was recognized in the area of English/Literature. Padraig Cullen from Polk State Lakeland Collegiate High School was honored in Performing Arts.
"I extend my sincerest congratulations to our Silver Garland winners," Polk State President Angela Garcia Falconetti said. "Students from Polk State's collegiate high schools continue to receive this prestigious award year after year, representing the academic excellence and service to the community our collegiate high schools are dedicated to upholding."
The Ledger noted that Pfingston has "used her immense talent in soccer and academics to make a difference in her community and abroad." In addition to coaching and mentoring young soccer players, she has volunteered with the Special Olympics, served as a tutor, and taught Sunday school.
Webb has also volunteered immensely to serve the youth of the community. The Ledger notes that she has "volunteered tons of hours trying to improve literacy and helping those in need." She has worked with the Boys and Girls Club, the Public Education Partnership Center, and has raised money for children with autism.
Cullen was lauded for his six years of work with Lakeland Community Theatre's Out of the Box, which is a "troupe with unique abilities" of special needs actors. He has also served as president of Lakeland Collegiate's Interact Club, a Rotary International organization that focuses on developing leadership skills through community service.
Each winner receives $1,000 to be used for educational purposes. More about this year's honorees is available in The Ledger.