Polk State Theatre Helps Land Actor in Competitive New York Program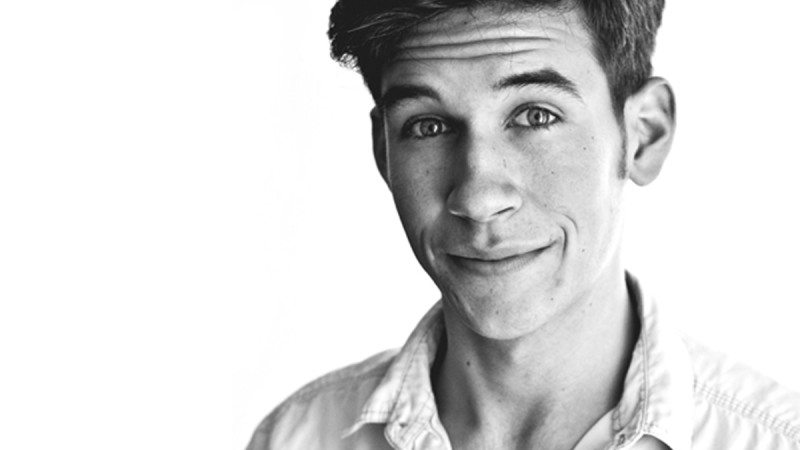 Just a few months ago, Austin Thomas was on stage at Polk State College, acting, singing, dancing — and dreaming of one day making it to the big city.
Now, the "big city" — New York, specifically — is exactly where you'll find Thomas, as he studies in a highly competitive program that has produced Oscar winners and TV stars.
And though he may be a long way from where he came from, thanks to the training he received through Polk State Theatre, he feels right at home.
"Polk State has great teachers … it definitely prepared me for this," he said.
After nearly two years at Polk, Thomas is now studying at CAP21, a professional theatre company and conservatory that was founded in 1993 and has since trained performers such as Oscar-winner Anne Hathaway and Grammy-winner Lady Gaga.
He was first accepted to CAP21's Summer Professional Program, a six-week intensive in acting, singing and dancing.
Making it to the summer program is a huge feat in itself, as nearly 400 applicants from the United States and abroad vie for about 60 spots each year, said Vernon Goodman, CAP21's director of admissions.
However, Thomas built on that success just recently, when he was also accepted to CAP21's two-year Professional Musical Theatre Training Program. That program, which culminates in a certificate worth 73 college credits, attracts nearly 900 applicants for 36 spots each year.
Goodman said Thomas expressed interest in continuing at CAP21 soon after he arrived for the summer program in late June, which was the first sign he was two-year material.
"He has tenacity. Not all summer students have the foresight to say they want to stay, but he did that relatively quickly," Goodman said. "That kind of tenacity is what students need to succeed in a program as intense as this. I think Austin has what it takes to be very successful here and in the business at large."
Goodman also described Thomas as a strong all-around performer with deep potential in acting, dancing and singing.
Thomas, the first Polk State student ever accepted to CAP21, is a 2011 graduate of Auburndale High School, where he participated in school plays. However, it wasn't until he came to Polk that he began to see theatre as part of his future.
He originally intended to get an Associate in Arts degree and pursue a career in marketing, but in late 2011, at the urging of his friends, he tried out for the College's production of Picnic.
That play, and the direction he received from Polk State Theatre Professor Paul Carbonell, rekindled his love of theater — and it's only grown since.
"I learned to focus. (Carbonell) whipped me into shape," Thomas said.
The instruction Thomas received throughout his time at Polk helped him build skills that he's putting to work every day in New York.
"Particularly acting," he said. "At Polk, I really learned how to get into the emotions behind the things, and get into the moment that the characters are feeling."
As he took theatre more seriously and developed his work ethic, Thomas grew into a performer who commands attention, Carbonell said.
"He got bit by the craft bug," he said.
"In Richard III (performed in late 2012), he played King Edward IV, which is a small part, almost a cameo," Carbonell said. "But Austin turned it into a 360-degree, fully fleshed out character."
Thomas shined again in the spring during a production of All Shook Up, a romantic musical told through Elvis Presley hits; Thomas played the lead role of Chad.
"He played the lead and he sold it," Carbonell said.
This summer at CAP21, Thomas' days have been filled with memorizing scenes, rehearsing songs, and improving his audition skills. His typical school day is about 10 hours long.
After he finishes at CAP21, he plans to pursue a career in acting. He may also apply both his coursework from Polk and CAP21 toward a bachelor's degree.
"Theatre is my passion, but I want to do it all, TV, film," he said.
"I really attribute my lust, my infatuation for this art form to the mentors and the peers I worked with at Polk State."
In addition to Polk State Theatre, Polk State Fine Arts includes Music and Visual Arts, all of which enjoy outstanding statewide reputations.